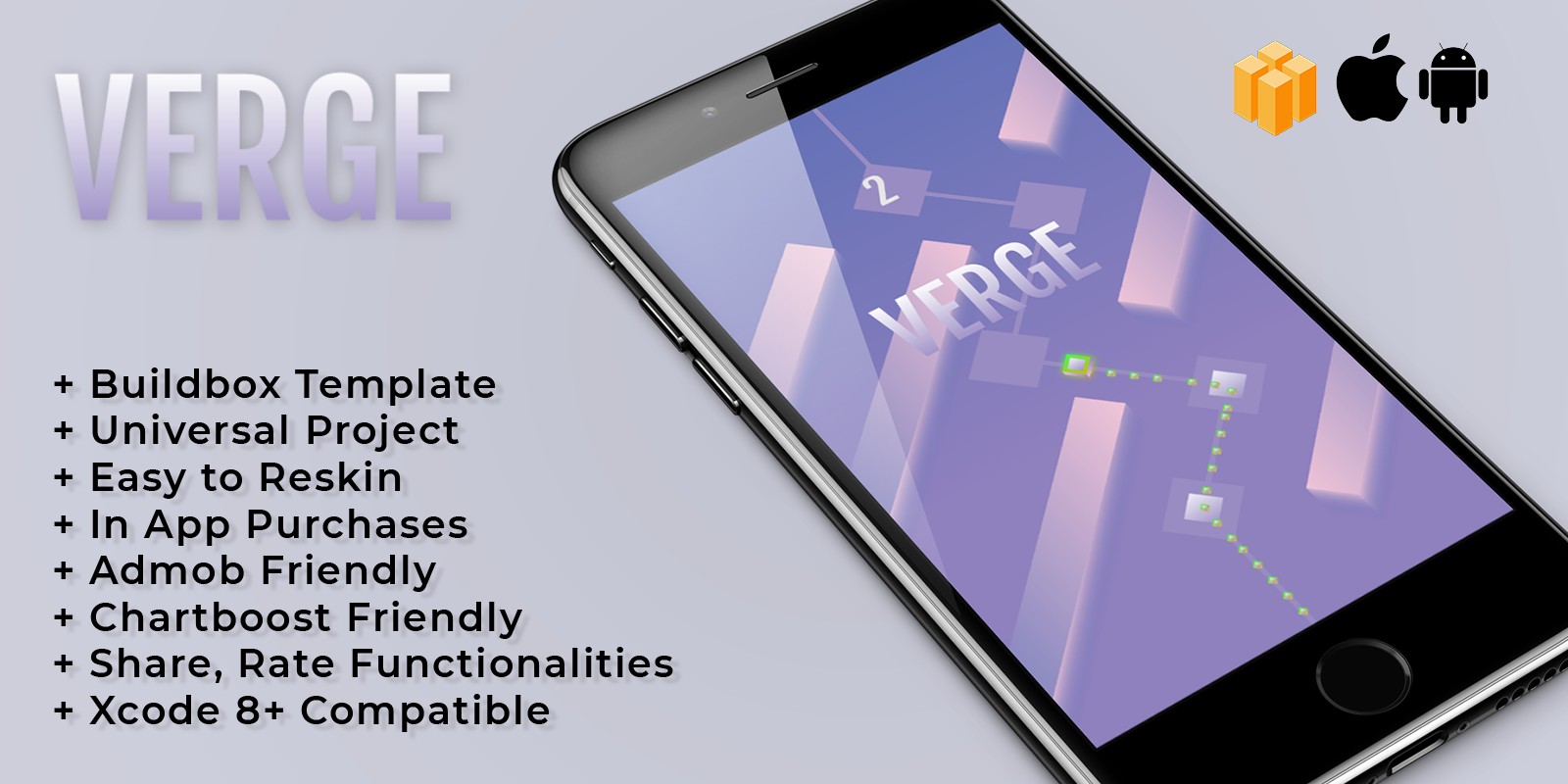 Overview
Verge is a simple Isometric style game made with Buildbox latest version, Smooth gameplay style and cool graphics, Tap on every  sqaure to pass and get a point. Verge is a path based game with a ghost jump feature. This game includes Multiple random levels and adjusted path so every level is properly connected with each other without any lag.

We have been selling Buildbox templates on many other marketplaces and now we are here on Codester. Our Game templates are loved by many buyers.
Template Contains:
Buildbox template BBDOC Files.
All the Artwork PNG Files.
Readme on how to reskin your Buildbox project.
Sound effects are included in the template.
For Reskin This Template Please contact : rizwanash@gmail.com

Features
FEATURES & REQUIREMENTS
Easy to reskin.
Universal Project, Optimized for All devices.
Easy to implement Ads like Admob, Chartboost etc.
Simple Swipe Feature.
All basic UI buttons and Features.
Xcode 8+ Compatible. 
Requirements
For Android - You will need Android Studio or Eclipse.
For iOS - You will need macOS with Xcode 8+
Buildbox Version 2.3.7+
Instructions
If you need to add more levels, Graphics, Characters etc, Buildbox is required.
For any Question Regarding This Template You can Email Us @ rizwan@bravewarrior.co