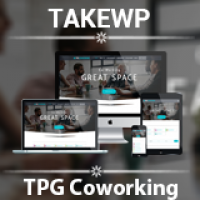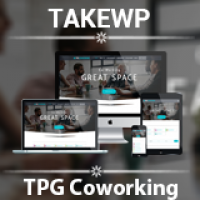 TPG CoWorking - Coworking WordPress theme
TPG CoWorking - Coworking WordPress theme
TGP Coworking is a premium WordPress theme with modern and stylish design.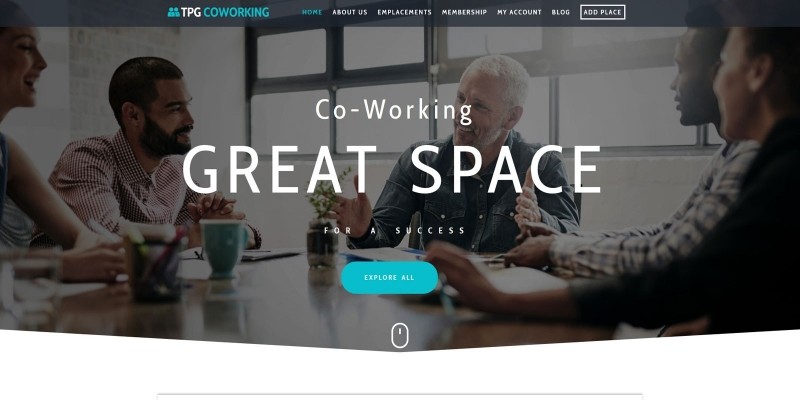 Overview
TGP Coworking is a premium WordPress theme with modern and stylish design which will be suitable for creating beautiful coworking spaces for any business types and workspaces, studio spaces. This Coworking WordPress theme provides you with the best quality of design with full of necessary features to build a perfect working space website, which is eye-catching and meeting all visitors needs, including share company information, showcase highlight activities, attractive workspace package,…and more. TPG Coworking has been created by experienced web developers in the latest website technologies, high-quality images and stunning background colors, it helps to display your site content with nice organization in the best esthetic way. Everything works out of box, so there is no doubt for you to enjoy the greatest experience while developing your site. Especially, the Coworking WordPress theme integrates with Geodirectory plugin that supports visitors to find your place easier, and Woocommerce is available for serving all selling activities on your site, moreover, it is easy to customize as well by a powerful admin panel. Using Page Builder by SiteOrigin, TPG Coworking will make you proud of your site by its fully responsive layout that performs properly on any mobile devices and PC screen. Don't waste your time go around and find for any other theme, because TPG Coworking will adapt everything you need!
Features
Elegant Template Design
TGP Coworking brings to your site an elegant, simple and clean design for showcasing and promoting websites impressively. The theme content is also easy to edit and customize by powerful admin panel.
Resonsive Layout
Designed as a mobile-ready WordPress theme, TGP Coworking helps your site perform its best across any mobile devices and PC screen sizes, with the whole content displays in a proper way.
Multi-colors presets
TPG Coworking provides 4 preset colors for your site and it is possible to change to any colors you want to be appropriate with the design.
Page Builder Support
Creating column based content and using widgets you want with full responsiveness. Your site content will be mobile-ready for sure!