School Management System VB.NET
This School Management System build using VB.NET, Access Database. this contains features such as Exam, Fees, Accounting, SMS,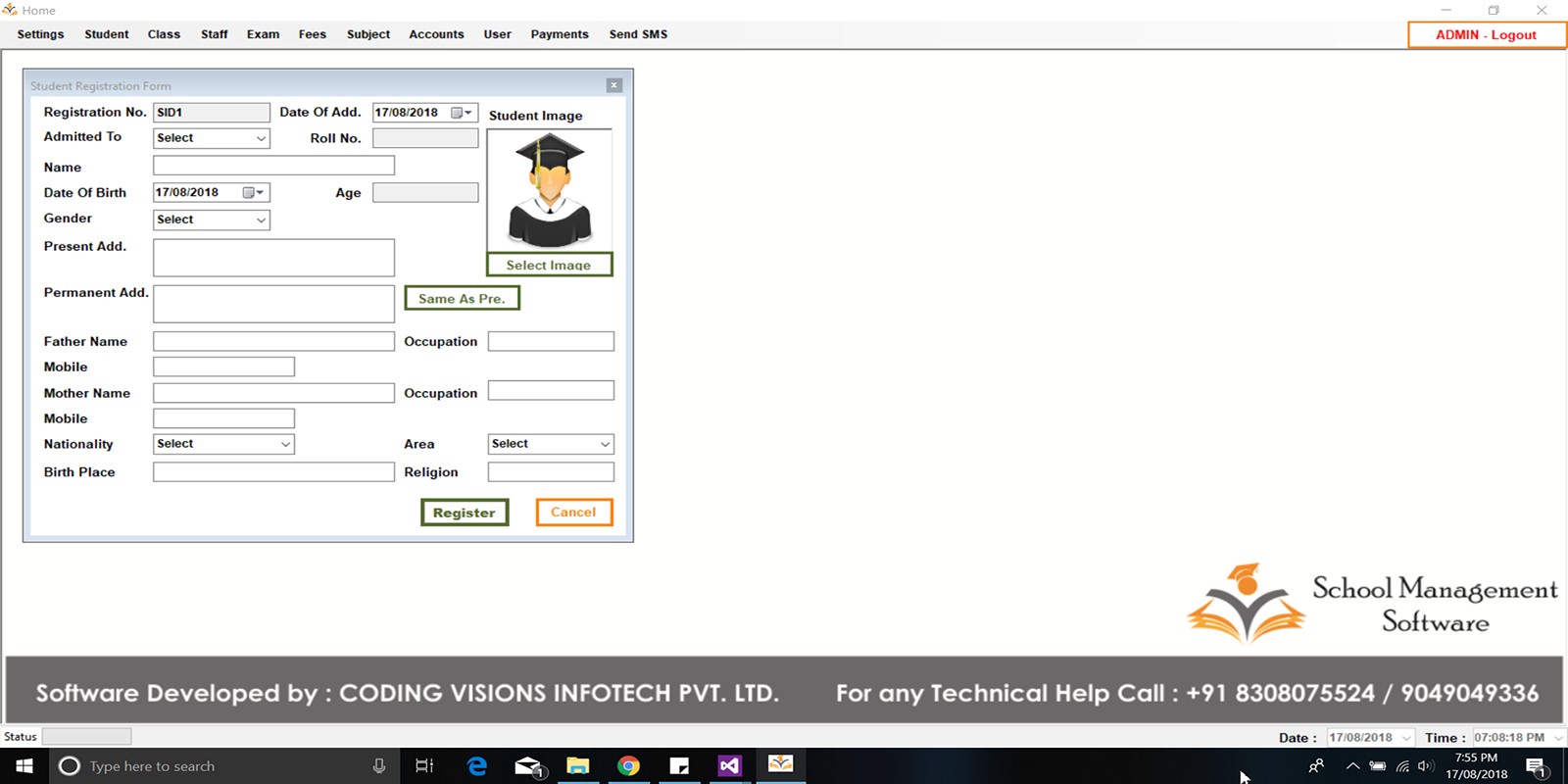 Overview
School Management System:
This School Management System build using VB.Net in Visual Studio 2012.

This system contains Student management, Staff management, Exam management, User management, Class management, Subject management, Fees management, Accounts and Payment.

Download Trial App Using following link :
IDE : Visual Studio 2012
Database : Access Database
Reporting : Crystal Reports 2015
Language : VB.NET
Features
Student :
Class :
Staff :
Exam : 

Student Wise Exam Details

Print Exam Details, All Exam Details, Student Wise Details

Fees : 

Print Fees Details, Fees Collection Receipt
Print Class Fees Details

Subject :
Account :

Print Account Summery, Transaction Details, All Transaction Details

Security :

Delete User
Software Activation using Unique Key per system

Payment :

Print Payment Details, All Payments Details
Requirements
.NET Framework 4.5
SAP Crystal Report Runtime 2015.
Access Database Engine
Visual Studio 2012+
Instructions
This package contains the complete source code for School Management System.
First Time Run : 
Start Visual Studio 2012 or greater.
Go to Files -> Open -> Project/Solution and select Kuckoos SMS.sln file located in main package. this will open the project.
to run it click on Start this will start the project.