Live Coins Price Market Cap - SPPCMS Plugin
High Quality PHP script running out of the Box for establishing Crypto Coins Prices Website.
×
This item is temporarily not available for sale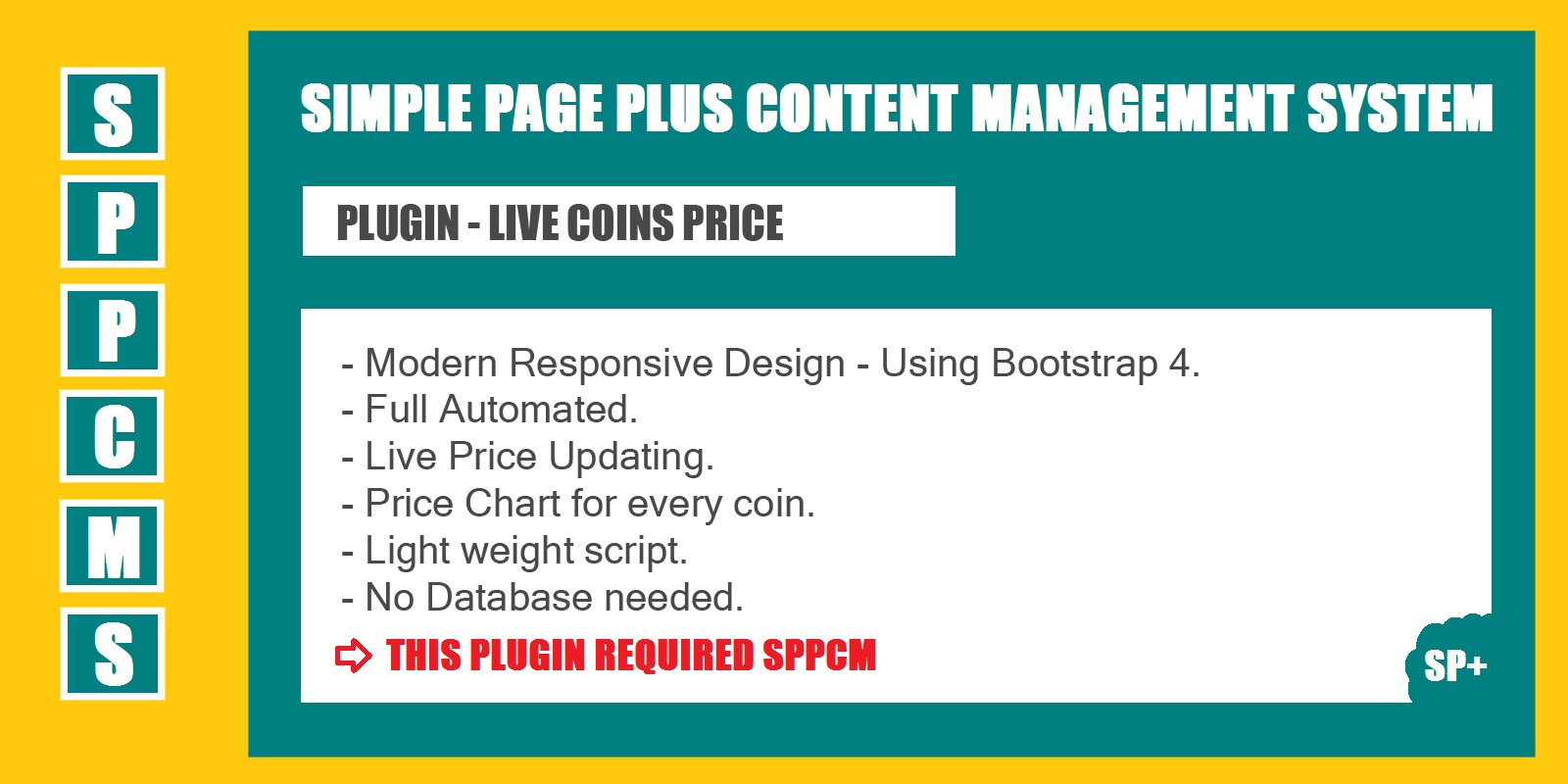 Overview
15 USD Only.
Instead of 29 USD
Big Discount 50% for the First 10 Golden Buyers. Buy today, the Price will be Increased soon.

Live Coins Price is Extra Plugin for Simple Page Plus Content Management System
enable you to run a website like coinmarketcap, Coincap ...etc in a few minutes.
Features
Modern responsive design - Using Bootstrap 4
Full Automated
Live Price Updating
Price chart for every coin
Light weight script
No Database needed
Requirements
SPPCMS - Simple Page Plus Content Management System
PHP >= 5.5
No Database needed
Instructions
Install
Unzip the Package
Login to SPPcms Admin side
Go to the Admin -> Plugins
Click Install Button in the top of the Plugins Page
Upload pl_livecoinsprice_1.1.zip
Live Demo