Muse Tec - PrestaShop Theme
Suitable for those online store who want to increase 30% more extra sales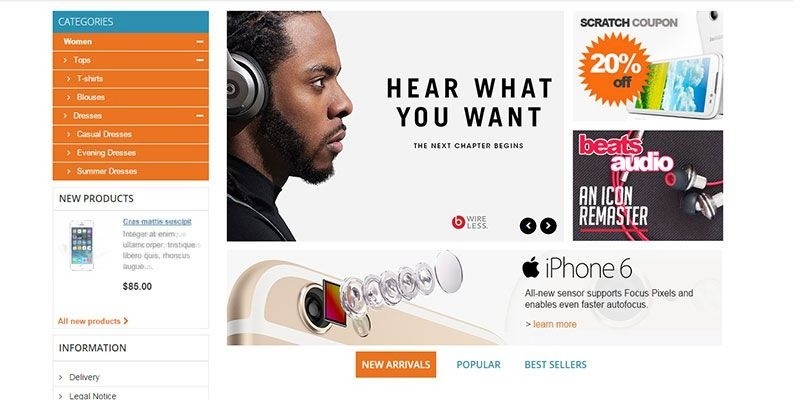 Overview
Description
MuseTec 2.0 is responsible prestashop themes in blue color  . It is specially suitable for gadget, computer parts, mobile store and all electronics parts and it does not takes more than 5 minutes to install.

Here, we have integrated so many front slider banner to promote your products.
Features
Included
.tpl, .php, .css, .jpg

Requirements
Instructions
Make sure you are in back office of prestashop . Click on  Preferences  >Themes. Click on "Add new theme" icon on top right corner. Now import from your computer installable zip file.

Proceed step by step with default setting until you get final step .
"Please do not forget to regenerate images otherwise images will be shown blur visually"
Module Configuration

1. Home Slider
Home Slider is developed by prestashop team for image slider. Here you can post your own image with link. In our demo website we have put image banner with the dimensional of 565x386

2. Theme configuration
Theme configuration is prestashop module where you can create banner in different hook. Here, we have guid of banner related with top hook.

1st Advertisment = 293x215
2nd Products Advertisement =   293x215
3rd Advertisement = 830x160