Social Share Plugin For Wordpress
Social Share Plugin For Wordpress
Share your post on Social Media : Facebook Twitter, Reddit, Google+,Linkedin, StumbleUpon, Telegram, Pinterest
Social Share Plugin For Wordpress
Share your post on Social Media : Facebook Twitter, Reddit, Google+,Linkedin, StumbleUpon, Telegr...
Overview
Our team will create wordpress android app, wordpress iOS App at low price with 99.9% Approval on Google play store and Apple Store.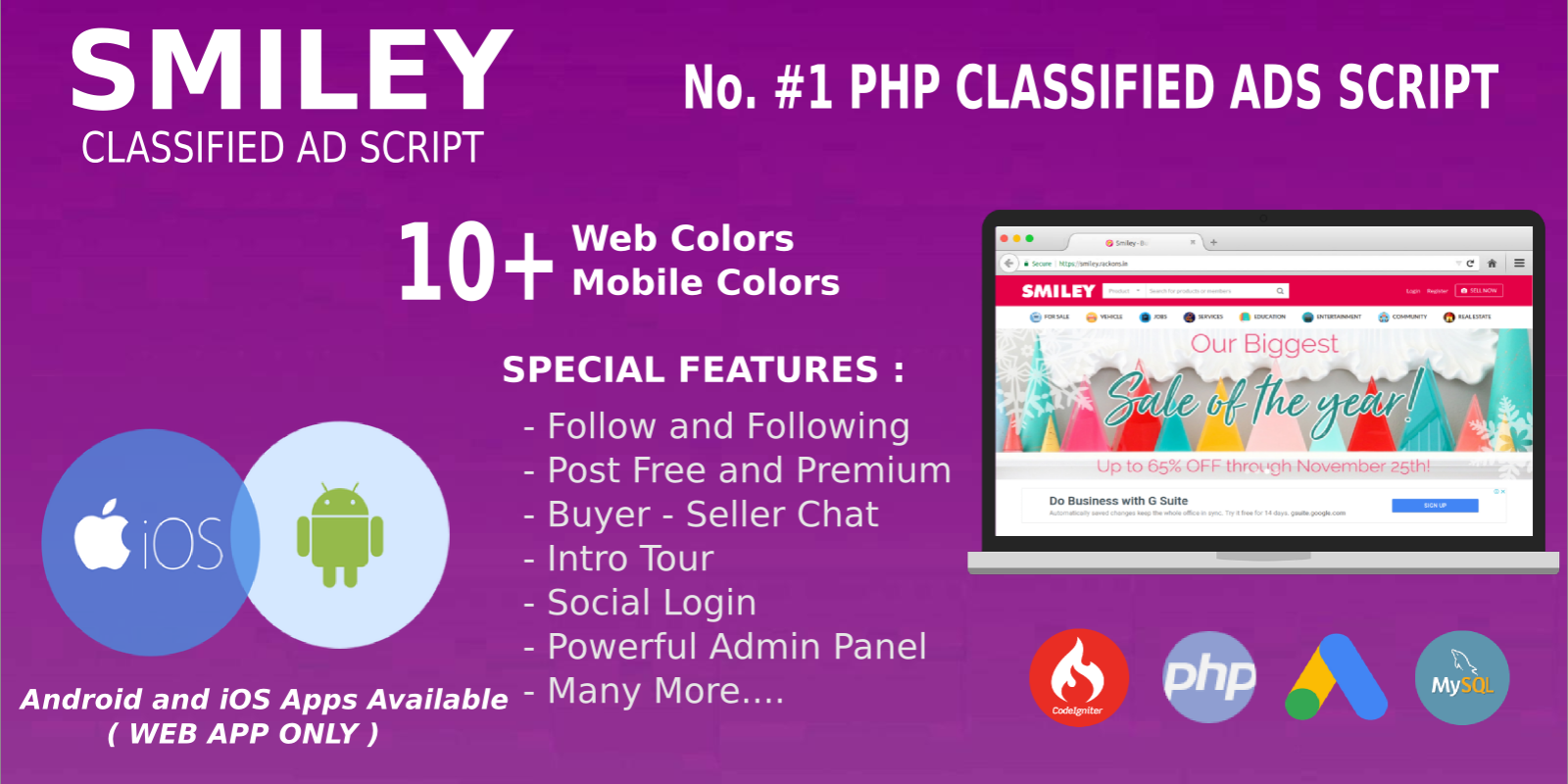 New Custom Classified Ad Script - Download "SMILEY CLASSIFIED AD SCRIPT" and Start Earning. Check SMILEY CLASSIFIED ANDROID APP on GOOGLE PLAY STORE " CLICK HERE"

This Rackons Social Share Plugin will use for sharing your post on Social Media

- Social Networking Site : Facebook, Twitter, Linkedin, Google+,StumbleUpon, Reddit,Telegram, Pinterest
- Admin can enable or disable any social networking icon.
Features
Share your Wordpress Post on Popular Social media
Facebook Share
Twitter Share
Google Plus Share
Linkedin Share
Stumbleupon Share
Reddit Share
Telegram Share
Pinterest Share
Admin Can Enable or Disable Social Media Share Link, which social media site you will not use on your wordpress.
After Install and enable that social media links you never need to put on your wordpress, it will automatically display on your all post automatically. Without using any Shortcode.
Requirements
Only Configure this plugin after Install
Instructions
Upload `social_sharing.zip` to the `/wp-content/plugins/` directory
Activate the plugin through the 'Plugins' menu in WordPress
Open Settings Menu of your Wp-admin then you will see "social share" sub menu in Setting menu.
Click on Social Share Sub Menu and then configure our plugin.(Facebook, Twitter, Linkedin, Google+,StumbleUpon, Reddit,Telegram, Pinterest)
After enable/disable those social media from setting then you will see those social name on your Website post.
Now share your post on social media and increase more visitors.