Multi Chat Wordpress Plugin
Through this Multichat Wordpress plugin, Chat with website visitors via popular messaging apps
Overview
Our team will create wordpress android app, wordpress iOS App at low price with 99.9% Approval on Google play store and Apple Store.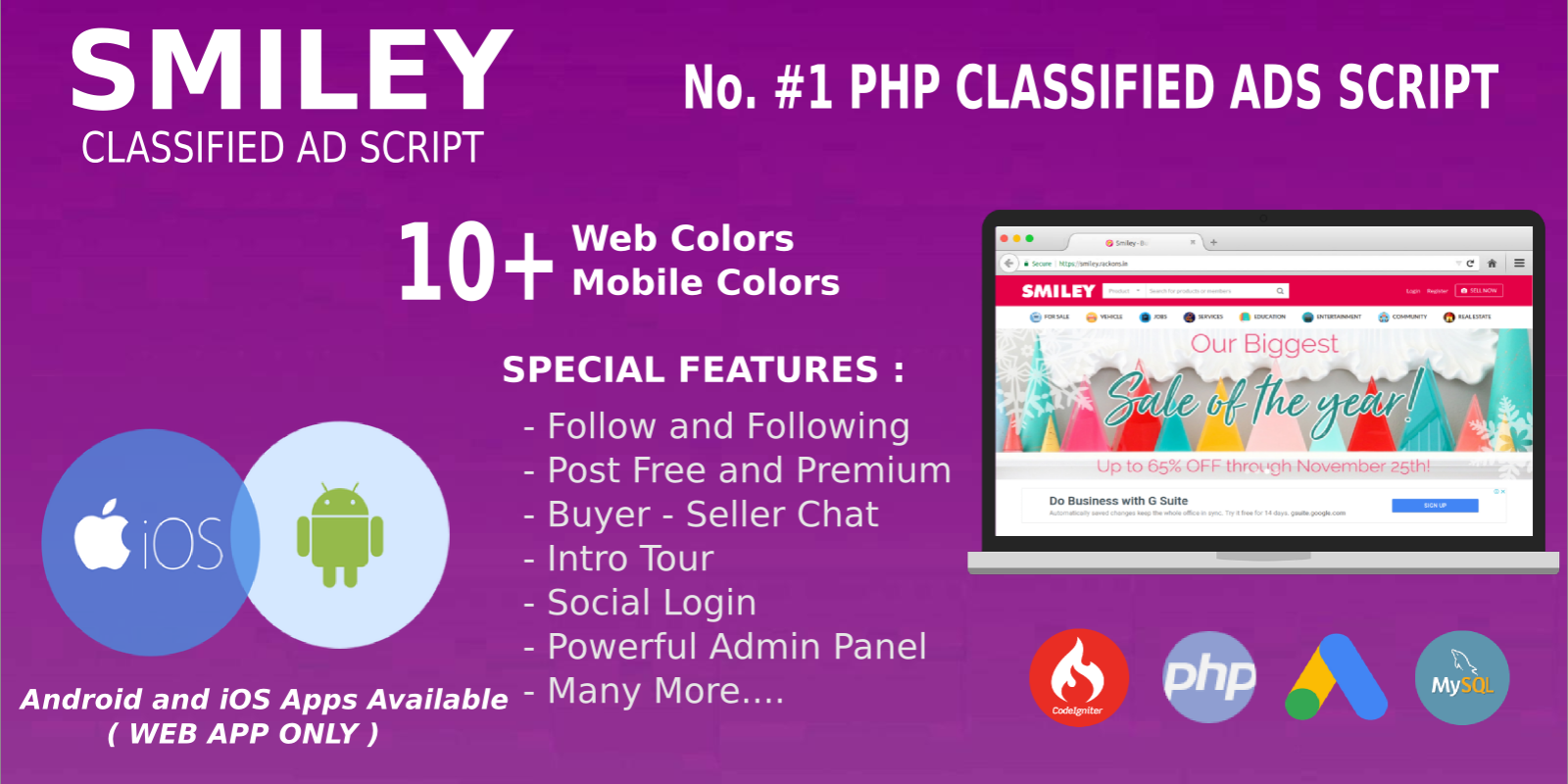 New Custom Classified Ad Script - Download "SMILEY CLASSIFIED AD SCRIPT" and Start Earning. Check SMILEY CLASSIFIED ANDROID APP on GOOGLE PLAY STORE " CLICK HERE"

Through this Multichat Wordpress plugin, Chat with website visitors via popular messaging apps like 
- Facebook Messenger
- WhatsApp
- Viber
- Telegram
- Email
- SMS
- Call
- Vkontakte
- Snapchat
The "Message Us" button takes the website visitors directly to the messaging app on desktop or mobile. Get more chats and keep conversation going even if visitors leave your website.
- You can Select Position ( Right or Left) on your Wordpress Website
- Choose button Color
Features
Optimized code.
Simple configuration.
Chat in real time by Facebook Messenger.
Chat in real time by Whatsapp.
Chat in real time by Snapchat.
Chat in real time by telegram.
Chat in real time by Viber.
Increase your sales And Visitors.
Custom support (I help you install it if you wish).
And much more.
Requirements
Facebook Account
Whatsapp Account
Viber Account
Telegram Account
SnapChat Account
No Shotcode Required
After Install this plugin , you need to configure that Multichat Plugin from Settings then this plugin will display automatically in your website
After that just start chat with your visitors.
Instructions
Upload `multichat.zip` to the `/wp-content/plugins/` directory
Activate the plugin through the 'Plugins' menu in WordPress
Open Settings Menu of your Wp-admin then you will see "MultiChat" sub menu in Setting menu.
Click on Multichat Sub Menu and then configure our plugin.
After configure those multichat plugin from setting then you will see those multi chats on your Website.