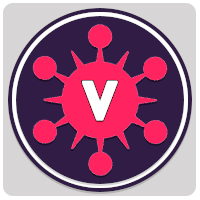 Viral Facebook Quiz Script Full Code
Create the best viral quiz website with Facebook login like Nametests, Vonvon, Chilliquizz
Overview
(Any question please write to viralscriptphp@gmail.com o atlas.developers.design@gmail.com and ask for discount!)

Create the best question and answer website with Facebook login. Our script is on the profile page of the user in a personalized result, it creates a content that is viralized on social networks, which guarantees many visits to your website with our script.
Our script is easy to customize, feel free to request some modification that requires like colors. Create fantastic results, much better than any other script you can see online.
Our script is developed in PHP code, is an independent code which ensures 100% effectiveness and availability unlike other scripts. Being developed 100% in code and without dependencies of administrators or plugins does it faster. The structure allows it to be accepted without inconvenience by the Google Adsense agreements, as it adheres to its guidelines. 
Features
100% Monetizable with Adsense
 No Dependences
Full Code ( Fast & Light )
Full Support
Requirements
PHP 5.5 o higher
Certificate SSL
Facebook Permissions

Facebook App ID