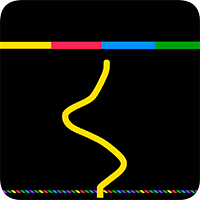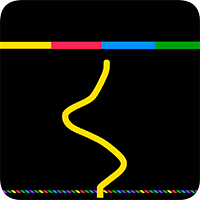 Snake Dash Colors - Buildbox Template
Snake Dash Colors - Buildbox Template
Control the slick snake





Average rating of

4.0

based on

6

votes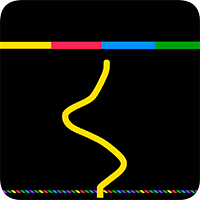 Snake Dash Colors - Buildbox Template
Control the slick snake





Average rating of

4.0
Overview
You're a slick and slender snake.
The characteristics of your body can change.
You can only go through the block that is the same color as you.
Drag your finger left or right to avoid the colored blocks that is different from you.
The color changes randomly everytime you go through the block. You need to think fast and move quickly!
Tips:
If you go through the very middle of the block, you will get the bonus point.
Features
Universal Project, Optimized for All devices.
Made with Buildbox 2.3.3
Heyzap integrated (Can be changed to other ad network)
Endless Mode
All artwork(PNG.) 
All sound files.
Xcode 8+ Compatible. 
Ready to publish
Requirements
For Android - You will need Android Studio or Eclipse.
For iOS - You will need macOS with Xcode 8+
It will be good to have a Buildbox software (2.2.8+)