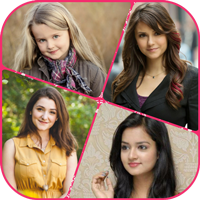 Photo Collage Maker - Android Source Code
Photo Collage Maker includes the best features for amazing photo collages of your pictures.





Average rating of

5.0

based on

1

votes
3 Support questions or comments
Sep 16, 2019

Hello, how to add more sticker

Sep 16, 2019

and more college frames, thx bro
Sep 13, 2019

This apps is good, but it will be perfect if when you add the photo this fills all the box, because right now the picture is very small and you need to touch this with your fingers to increase the size, I think that does not like to a final user. Could you do that, fill the photo according to the box ? or maybe increase the size of the photo. Thanks,
Sep 13, 2019

cool app, i have some questions:
is this app support 64 bits?
Do you consider in this app Migrating to AndroidX ?(https://developer.android.com/jetpack/androidx/migrate)
Is this app full compatible with Android 9.0?
please answer my questions, I would like to buy this app.