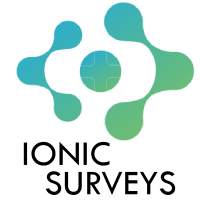 Ionic Surveys - Survey Mobile App
Ionic Surveys is a fast and easy to customize ionic starter app. Start any kind of survey or forms apps in no time.
2 Support questions or comments
Jan 10, 2019

Does this include back-end to collect data and update surveys??
Oct 15, 2018

I'm interested in a mobile app that (User A , can send to User B via text or email. User B, fills out the survey then sends it back via text or email to User A) action complete. Is this app capable of such actions ?

Oct 17, 2018

Hi yaronm, thanks for your interest, this feature is not yet implemented in our starter app.
Remember than our starter app is easy to customize and the survey model and results are in JSON, so your functionality can be implemented.