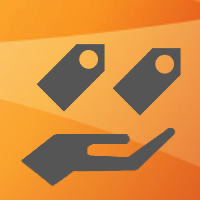 Tag Groups Premium - WordPress Plugin
Tag Groups Premium helps you organize your WordPress tags. It comes with a dynamic post filter, tag clouds and an input tool.





Average rating of

5

based on

4

votes
Frequently asked questions (FAQ)
How do I update Tag Groups Premium?
Starting from version 1.6, notifications about new versions and updating works like for free plugins from WordPress.org.

In older versions, please go to the Tag Groups Premium Settings and click on the "About" tab. Under the header "Updates" you find the information about new versions. If an update is available, download the file from Codester, deactivate and uninstall Tag Groups Premium on the plugins screen and upload and activate the new version.
What should I do if the installation fails with an error?
You most likely uploaded the wrong file.

Please make sure that you first unpack the ZIP file that you received from Codester. Inside you find a second ZIP file, together with the documentation. Only that second ZIP file can be uploaded and installed.
What is the relevance of free future updates?
Every year sees a series of new WordPress core releases. For each release, plugin and theme developers are urged to test their software against the latest version in order to ensure compatibility.

Now let's assume that your WordPress site has a lifetime of five or more years. During that time, you certainly don't want to use any plugin that is years behind its latest version. Because only the latest version can offer you compatibility with the core and the full set of new features.

At many stores, this means that you have to buy the plugin again, year for year. Here at Codester, however, you pay only once and save money starting from the second year.