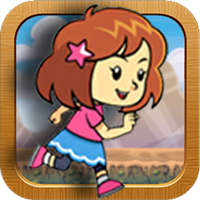 Kids Adventure Android iOS Buildbox with Applovin
Kids Adventure Android iOS Buildbox with Applovin Ads





Average rating of

1

based on

1

votes
×
This item is temporarily not available for sale
Overview
Kids Adventure Android iOS Buildbox Game Template is a very challenge adventure game with 6 character and 4 different world where you need to cross different obstacles with coin collected, power up and etc. This game is very fun. This game has been created with buildbox 2.2.9 (BBDOC file included) More about game check demo on end of description.

INCLUDED FILES :
Android (Eclipse Project)
iOS (Xcode Project)
Buildbox Project.bbdoc
Asset Image.PNG Files
Documentation.doc + PDF
.PSD File for easy replace another tittle game and icon
Features
GAME FEATURES :
Info
Visit link : facebook, twitter, youtube, instagram, linkedin, more games
Statistics data
Sound ON/OFF Music and Sound effect
Review Games
Leaderboard
Reset game
Monetize
APPLOVIN Ads, Can be replace with another ads services on buildbox file with Heyzap, admob, revmob, etc.
Requirements
REQUIREMENT
Buildbox 2.2.8 or higher
Eclipse
Xcode