5 Buildbox Games Pack
5 Buildbox Games Pack
The best 5 games you can find
5 Buildbox Games Pack
The best 5 games you can find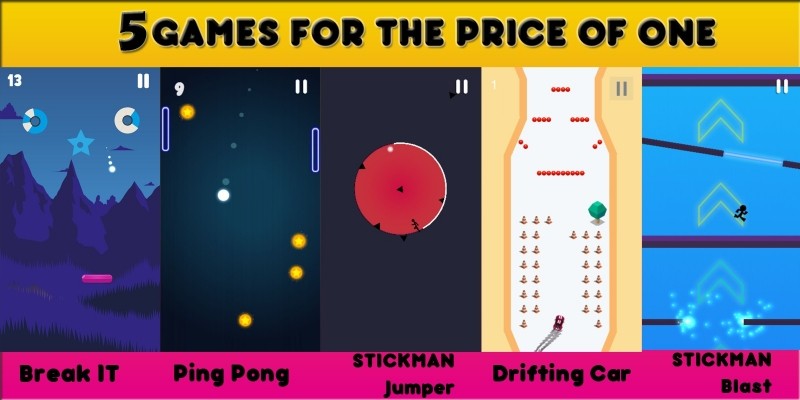 Features
Ready To Publish.
Easy to reskin.
Original games.
Amazing Gameplay.
AdMob Banner and Interstitial.
Eclipse / Android studio.
Requirements
All the games are made with Buildbox 2.3.3/2.8
Android studio / eclipse.
For iOS – You  need macOS with Xcode 8.
Instructions
Get the pack .
The games is ready to publish so just change your ads codes.
The attached documentation with your purchase gonna help you to reskinning process for Buildbox.