Zubcon Currency Converter PHP
An easy use online currency converter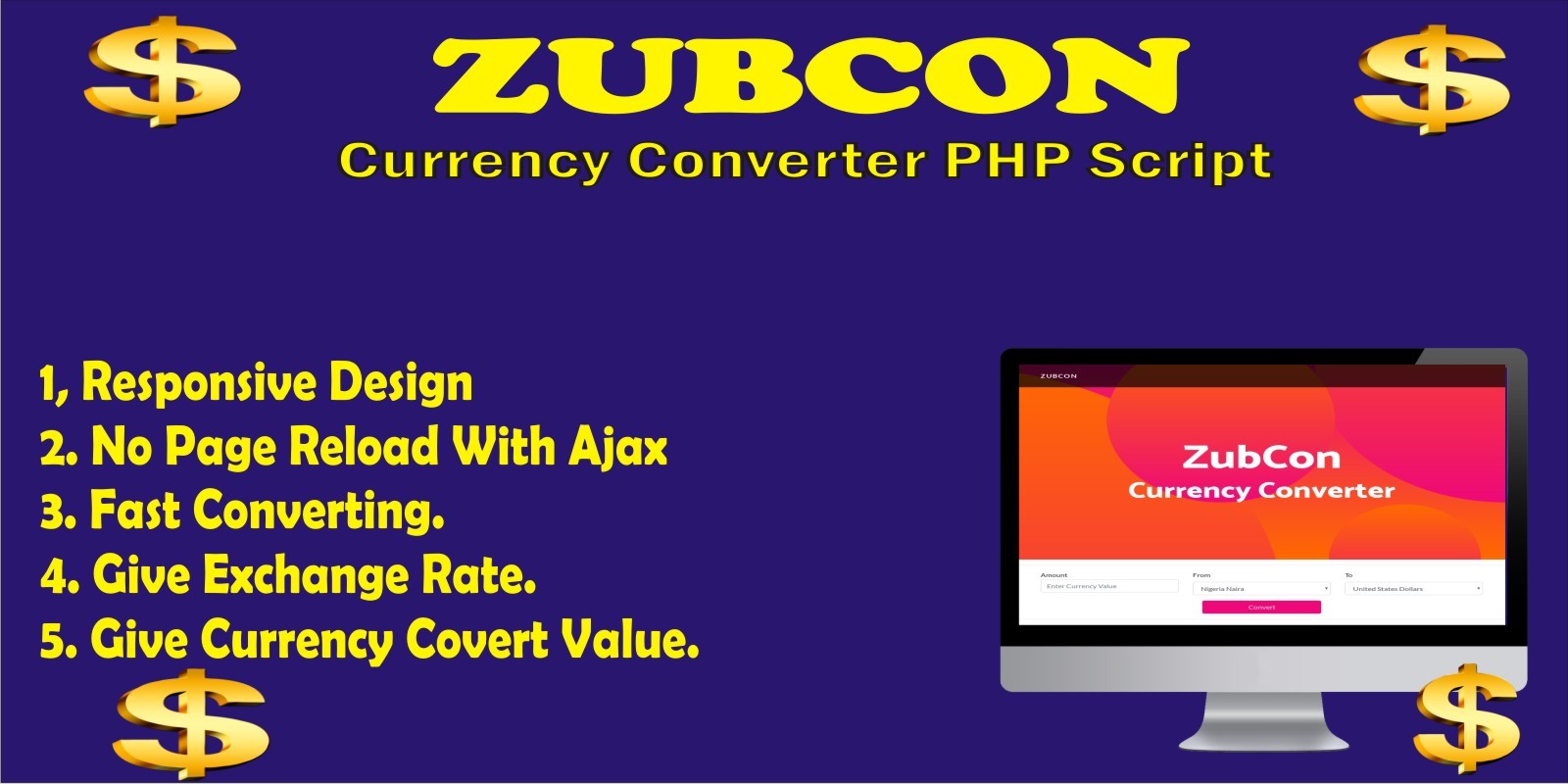 Overview
Zubcon Currency Converter
Convert any country currency value to your own currency with this easy and simple to use php script.
It support all country currency and also get the actual exchange rate of the currency converted.
Own your own online currency Converter today!
Features
Responsive Design
No page reload with ajax functions
Give the Exchange Rate of the currency
Give the Currency Cinverted Value
Instructions
Unzip the file and open the Doc file.