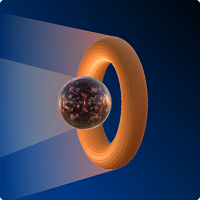 Helix Run - Complete Unity Source Code
Amazing adveanture through space and time
Overview
The gameplay is simple: two balls flying in a spiral, touch screen to speed up and don't bump into obstacles.
Does it seem to be easy? Try to complete all of the levels.
It will be challenging.
I haven't published the game on AppStore/GooglePlay, so you could be the first to launch the game with unique gameplay.
This is template for Helix Run game.
Features
Easy to setup and reskin
Unique gameplay with no analogues on AppStore/GooglePlay
Effective monetization model: rewarded videos for energy points
Game-specific physic model for better performance
Advanced UI system
Clean, fully-commented C# code
AdMob, UnityAds and IAP included
Rate button
Easy to create your own levels.
Instructions
The game made with Unity so it is easy to change any texture/sound/label in Unity editor.
Template also contains full guide how to setup (configure) AdMob, Rate, IAP, change sounds and create levels.