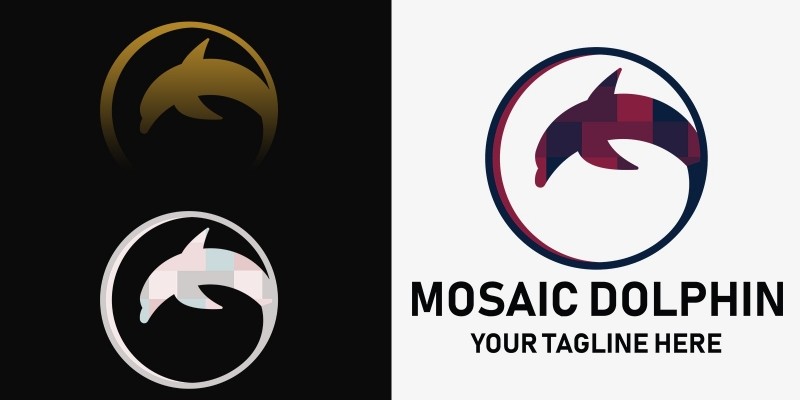 Overview
Mosaic Dolphin is a modern logo that fits great to any industry. This comes in 2 versions Dark and Light, perfectly for any background.
Features
Ready to print
Easy to edit
2 Versions (Dark and Light)
Requirements
Adobe Illustrator CS5, CS6 or CC.
Instructions
To dissociate the group :
1)Select the group.
2)Right click upon the group, or Ctrl(Command) + Shift + G.
To create a copy :
1)Select the template using the selection tool (V) 
2)To copy and paste to a new document use :
- Ctrl(Command) + C to copy the selection
- Ctrl(Command) + V to paste the selection