Dating Android App And PHP RESTFull App
Dating Android App And PHP RESTFull App
This is a dating app.
Dating Android App And PHP RESTFull App
This is a dating app.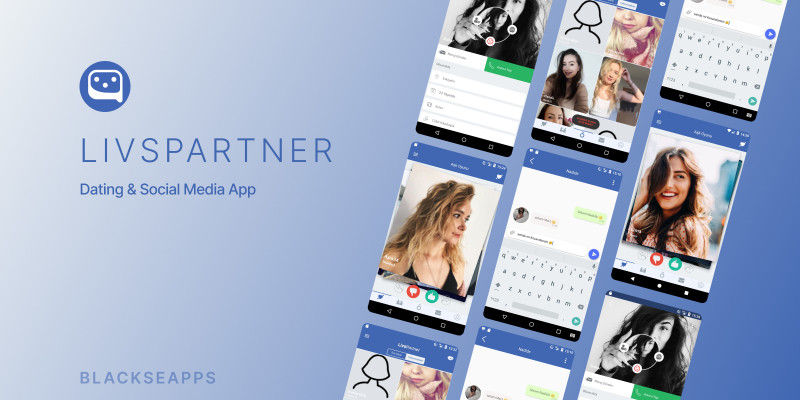 Overview
Dating Android App - Php Admin Panel
---

Admin Panel Login
username: [email protected]
password: demo123
Dating Android App Login
username: 05450000000
password: 123
---
This is a dating application.
Features
- Java Android + PHP RESTFull App
- Admin Panel (Sales, Statistics, ...)
- MySQL & SQLite Database
- Firebase FCM
- Facebook Name
- Tinder Swipe
- Messaging
- Visitors, kiss, likes, profile, ...
- Upload Image, Voice, Video
Requirements
- At least Android 5.0
- Mysql
- Php 7.2+
- Web Server
Instructions
On Android Side;
1) All config settings related to server, google play api and application are made from config.java file under config directory.
2) There is a Google subscription infrastructure on the application. All you need to do is update the name of your subscriptions.
3) Video, audio and photo can be uploaded to the server through the application. The directory configuration settings related to this are made from config.java file.
4) We recommend that you drop the 'admin-panel, services, upload and upload.php' folders into the main directory of your server. If not, make the arrangements accordingly.
4.1) The database is the file named db.sql. You need to import this file on Mysql. If you need to update the db name you used, check the DBConnect file under the services folder.

5) If you have done these steps correctly, your application will run smoothly.
6) There are limits on messages, love games, user calls and likes on the application. You can change these limit settings via the admin panel.
A standard user has 5 message rights, 20 love game rights and 10 kisses. In order to send more, they must purchase a membership.
We recommend that you review the demo for a better understanding.
The application consists of 3 parts.
Part 1 is the implementation itself.
2. Admin panel (this section will be uploaded to your server.)
Includes control to contain the necessary configurations.
3. is the services folder. (We recommend that you put this folder in the main directory of your server.)
Under Resfull Api.
It is applied to review https://play.google.com/store/...