Puzz - Complete Unity Game
An endless arcade game fully developed in Unity Game Engine. The game is complete and ready to be published for Android devices.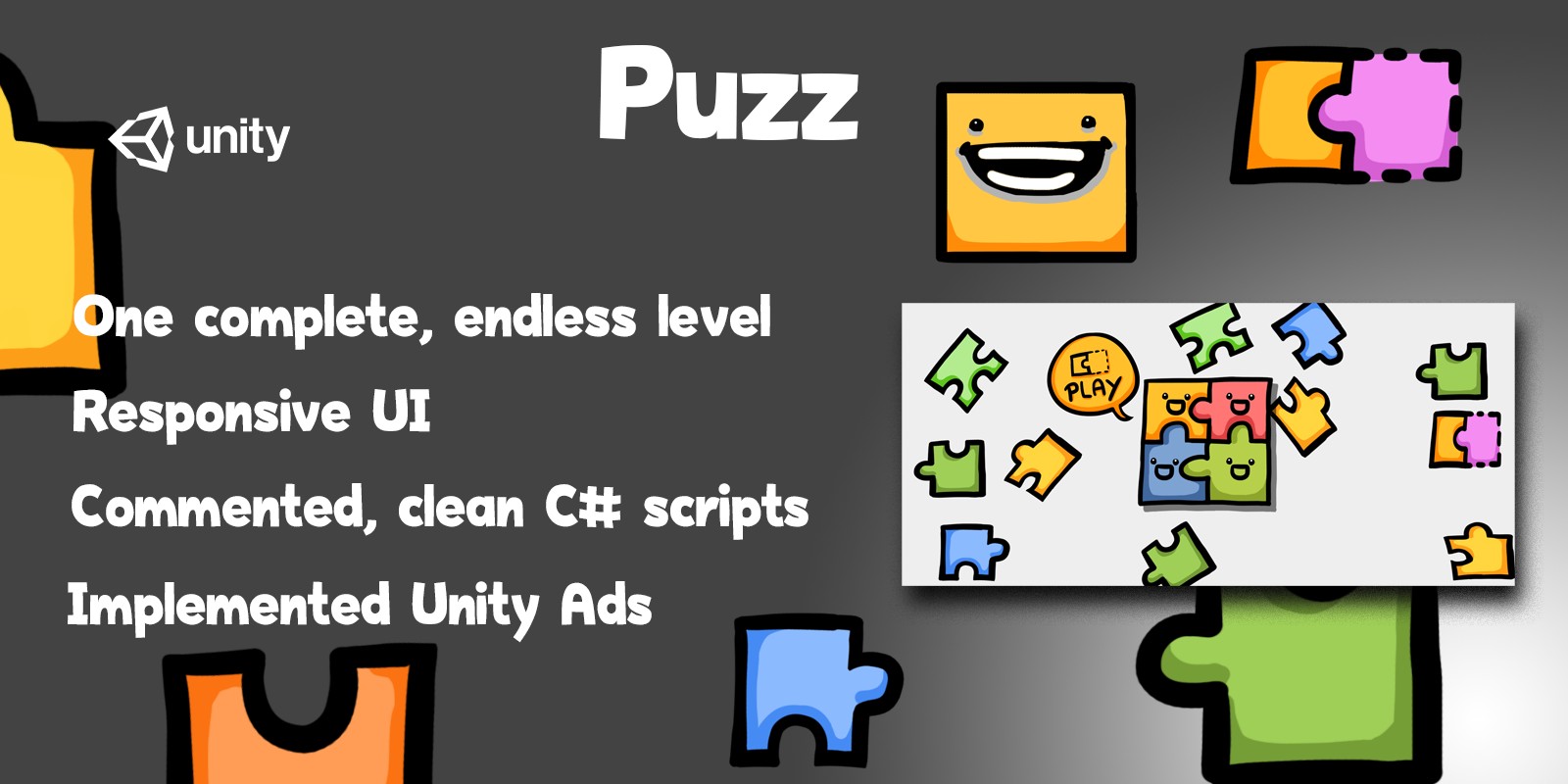 Overview
Puzz is an endless arcade game. You control a cute puzzle piece to toggle between his different puzzle faces. Help him survive the enemies' incoming waves of puzzle pieces.

The game is ready for release, and it's excellent for learning purposes.
The game contains Unity ads
Features
- Implemented Unity Ads
- One complete, endless level
- Spawning system
- Increasing gameplay difficulty
- Score and High Score system
- Commented, clean C# scripts
- Easy customization
- Basic menu
- Responsive UI
Requirements
Unity 2019.3.7f1 or higher
Instructions
Unzip the downloaded file, follow the instructions in the Readme file.