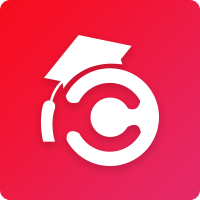 Course-Complex - Course Marketplace Moodle Plugin
It provides all the features and user experience of any standard marketplace to sell your Moodle courses.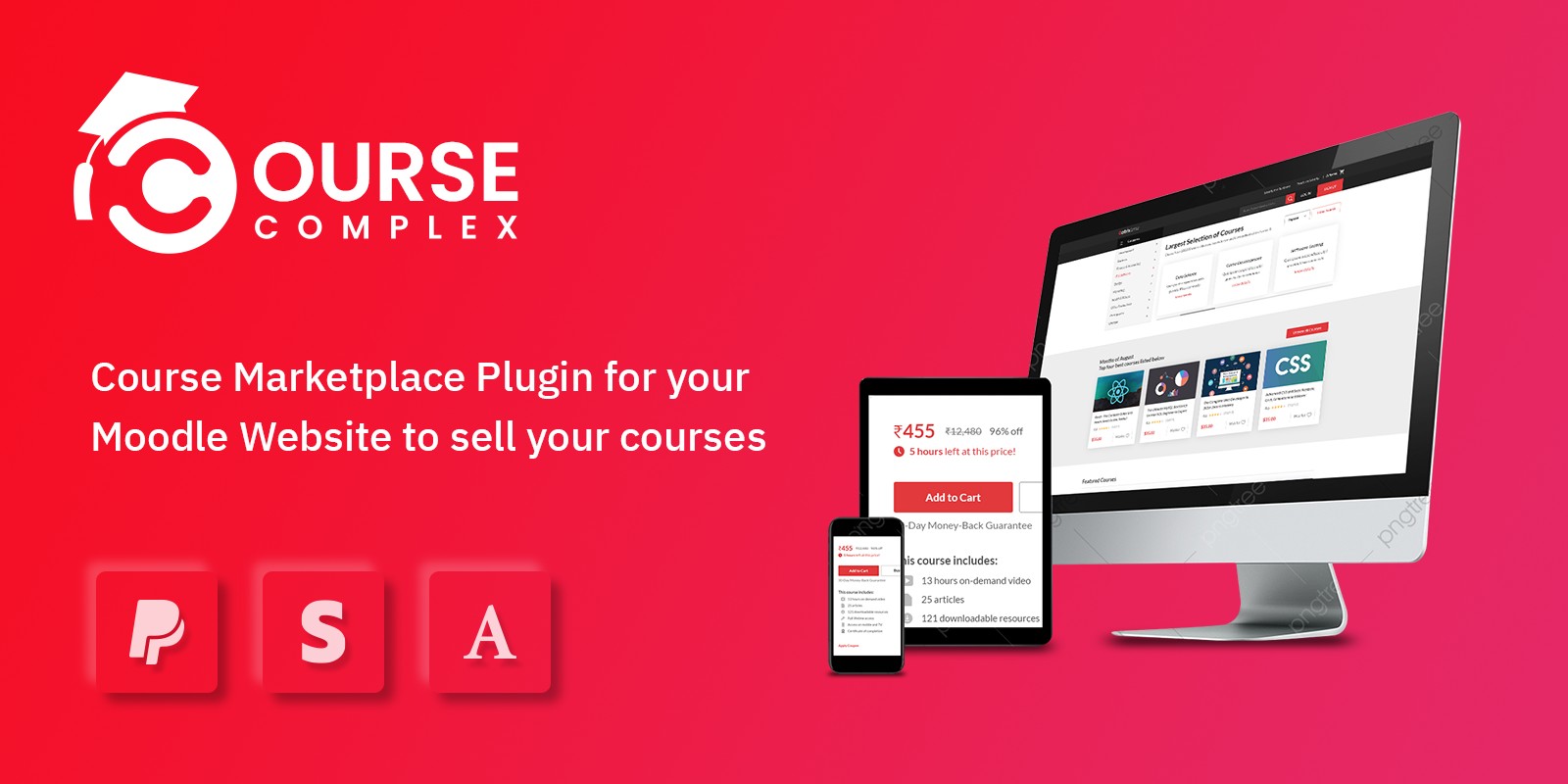 Overview
Your online Course Marketplace is just a few clicks away.
Join the succesfull businesses that have trusted the Course-Complex Moodle plugin to sell their courses online.
Most sought Features of Course-Complex Course Marketplace
We respect your vision to build a marketplace. But to get started you need all the industry standard features
Course Marketplace with Standard shop page
Course-Complex gives you a standard storefront for your moodle.
Use any Moodle Compatible Theme
You can start using Course-Complex with most of the Moodle themes. So you don't face trouble when building your Moodle course marketplace
Frontend Dashboard For Moodle Admin
Admin gets access to rich Frontend Dashboard that allows easy insight of product inventory, including sales, orders, reports.
Control everything from the standard settings panel with centralized inventory, product up-selling, pricing, and more.
Dedicated Wishlist Page for your course marketplace
Student can add any course to there wishlist should they choose to buy it later.
Course Order Insights with Enrollment Management
Manage your Course-Complex orders easily with the power to change the enrolment status manually too.
Announce Important news right from the settings panel
We have added a banner section right at the top of your shop page for you. You can add the banner from the settings panel and make an announcement.
Manage your Products simply
With PayPal, Stripe and Authorize.Net, you have the power to be flexible with the payment method. Apart from this, we have included simplest settings panel to control your products and sales, coupons and Payment gateways easily.
Industry Standard Single Product Page to boost your sale. Discount coupon to lure your customers in
Arguably The Best single product page for boosting your course-sells
Course Review and Rating System
It helps you to boost your sales and showcase customer satisfaction
Cart Abandonment Management
This is the most reported problem for the sellers. Course-Complex will give you the insight so that you will be able to take control of the situation.
Dedicated My order page for your students.
Your customers can manage their orders easily now. Arguably The Best Course Marketplace Plugin for your Moodle Website to sell your courses
At a glance
Course Catalogue
Order Management
My Order Page
Discount Coupon
Product Upsale
Related Products
Advertisement Banner on Shop page
Dedicated Wishlist functionality
Wishlist Page
Cart Page
Single Product Page
Paypal Payment Support
Stripe Payment support
Authorize.net Payment support
Order Management Page for Admin
Customer Review & Rating
Admin Dashboard
Admin Dashboard Months wise revenue comparison
Admin Dashboard Sales Reports
Admin Dashboard Transaction Reports
Admin Dashboard Customer Review Control Panel
Admin Dashboard Visitors Map
Admin Dashboard Abandoned Cart Data
Dedicated support
Features
Course Catalogue
Order Management
My Order Page
Discount Coupon
Product Upsale
Related Products
Advertisement Banner on Shop page
Dedicated Wishlist functionality
Wishlist Page
Cart Page
Single Product Page
Ticket Based Support
Paypal Support
Stripe Support
Authorize.net
Order Management Page for Admin
Customer Review & Rating
Admin Dashboard
Admin Dashboard Months wise revenue comparison
Admin Dashboard Sales Reports
Admin Dashboard Transaction Reports
Admin Dashboard Customer Review Control Panel
Admin Dashboard Visitors Map
Admin Dashboard Abandoned Cart Data
Priority Support
Instructions
Please click remove frame to see the live demo.
More information on: https://digital-tricksters.com...
Installer files:
coursecomplex zip
linktocoursecomplex.zip
Installation sequesnce:
At first, you will need to install 
coursecomplex zip
Then you will need to install 
        2. linktocoursecomplex.zip
The second one is a local block plugin for the users to access the Course-Complex pages easily anywhere from your Moodle site. It is a dependant block plugin on Course-Complex main plugin.
Upload and install via ZIP file
Login to your Moodle site as an admin.
Go to Administration > Site administration > Plugins > Install plugins.
In your downloaded package , open the folder Plugin.
You will see two Zip files there.
Please Choose the coursecomplex zip 
Check that you obtain a 'Validation passed!' message, then click the button 'Install plugin'.

During the next steps the Moodle database will be upgraded. Though you can already set up the theme options at this stage, it is recommended to leave the theme options at the default settings at first and just klick Save Changes to continue.
Installing manually at the server
If you can't deploy the plugin code via the administration web interface, you have to copy it to the server file system manually (e.g. if the web server process does not have write access to the Moodle installation tree to do this for you).
For Main file,
your destination will be:
/path/to/moodle/local/
For block,
your destination will be
/path/to/moodle/blocks/
1. Unzip it 
2. In your Moodle site (as admin) go to dashboard, you will get the installation prompt.
Then the process is the same as "Upload and install via ZIP file"
Please follow the exact same process for the installation of linktocoursecomplex.zip after you have successfully installed the coursecomplex.zip