Jetpack Rush - Unity Source Code
Try to pass over the obstacles!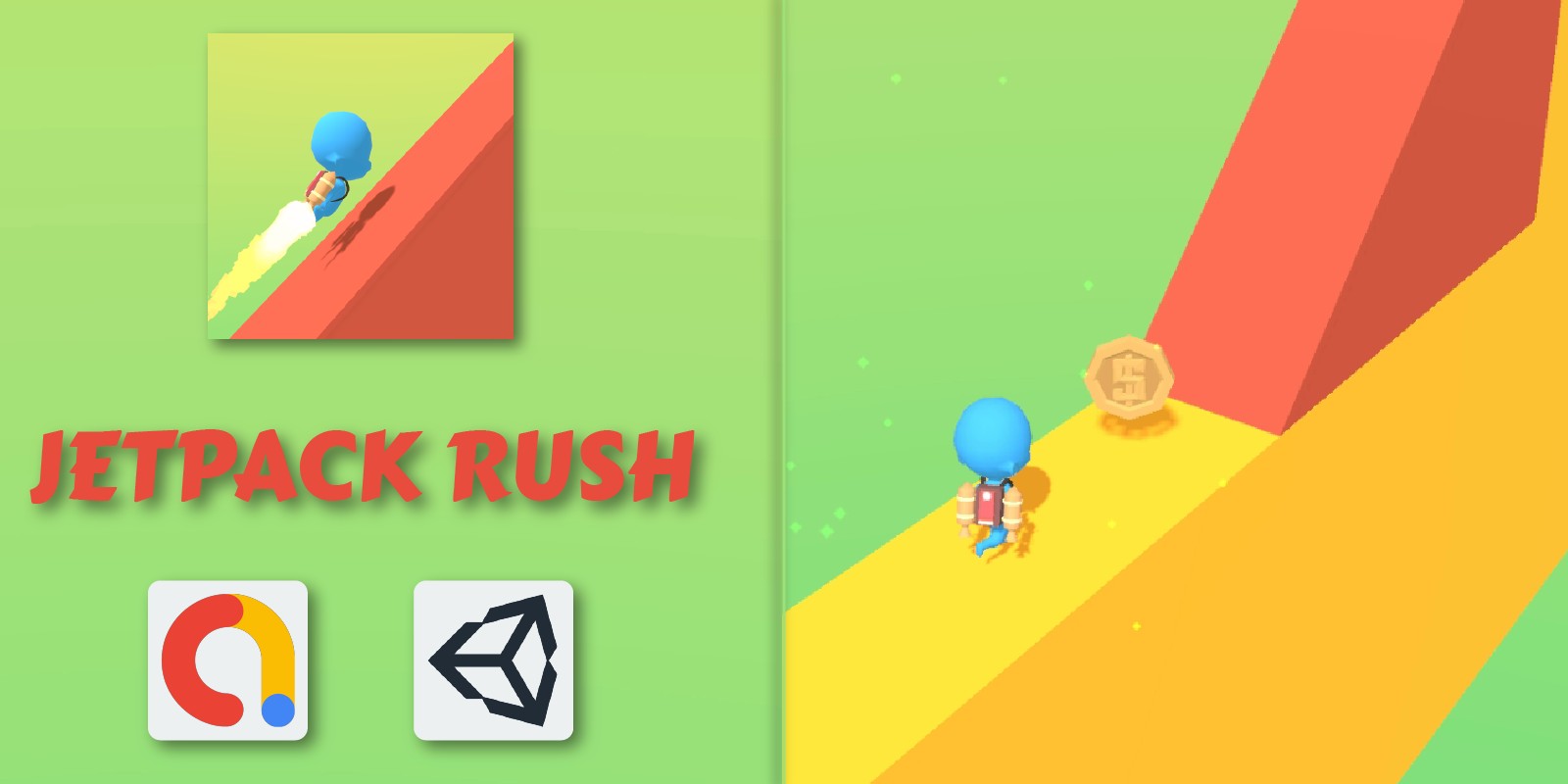 Overview
Jetpack Rush dash forward and collect jetpack fuel.Hold to fly rise.Avoid obstacles!
Features
♦ 15 Levels
♦ Easy To Reskin
♦ It's easy to add more levels
♦ ad integrated with More Than 4 Network Supported
♦ Support build 64 bit
Requirements
You need to Unity 2019.3.0f6 or high.
Instructions
Check our document in .zip file