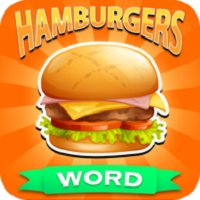 Hamburger Word - Unity Project With Editor
Want the recipes ? Unlock it first!
Features
- Easy to customize and modify all the puzzle with Editor
- Admob and Unity Ads Implementation
- Cross-platform support Android/ IOS
- Export tt .apk and .aab
- Support 64-bit(IL2CPP)
- Made with Unity Engine
- Smooth and delicate animation.
- Attractive graphics
- 100+ Levels Design
Requirements
- Unity 3D version 2018.4.9f1 or higher
Instructions
- In the Documentation you can search detail information on this this project, included how to change value and re-skin this project.