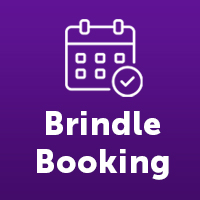 Brindle Booking - WordPress Booking Plugin
Let customers book appointments, schedule online meetings (such as zoom conferences), and schedule on-location services.
Overview
Let customers book appointments, schedule online meetings (such as zoom conferences), and schedule on-location services. Customers can also pay for services directly in the booking process via online payment support! The plugin is fully modular, allowing you to add appointment booking to your WordPress website with only the features you need. No coding experience needed as this plugin is built from the ground up with ease of use firmly in mind.
Support Premium support plan included via our 24/7 US-based support team. We reply fast!
Features
Offer Multiple Services: Offer as many services as you need, online or off, and categorize them accordingly.
Set Availability in increments: Set appointment time slots in increments of 15, 30, and 60 minute time slots.
Design/Colors: Specify colors for each element for the perfect match to your brand.
An intuitive Admin: that will have your booking feature live in minutes. No coding experience needed!
Add it Anywhere: Add the booking function anywhere on your site with a shortcode, or add it to an existing button/link/image.
Divi Support: Supports popular site builders like Divi and WP Bakery.
Moderate Submissions: Receive notifications and approve each appointment as they come in.
Sync with Google Calendar For reminders and schedule syncing.
Accept Secure Payments: Customers can pay for any service/appointment directly in the booking process. You set the price for each service offered. You can also let them choose to pay on location, or be sent an invoice.
Social Media Sharing: Customers can share the news on Social Media and link back to your site
Printing: Customers can print out their appointment details
Provide Directions to appointment: Make sure customers find your facility or store via Google Maps directions
Fully Modular: Include multiple form fields, collect payments online or on location, specify meeting type (online meeting, product pickup, etc.)and more.
Delivery or Pickup: Let customers prepay and pickup an order from your shop, or schedule it to be delivered.
Organize Your Schedule: Allow clients to book online meetings based on your weekly availability, with no overlap.
Display booked time slots: Remove any chance of double booking (ie for scheduling meetings) while also showcasing demand to other customers.
Requirements
WordPress 4.0 and Above
PHP 7.0+ suggested