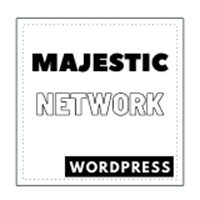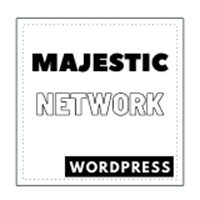 Majestic WebSite Builder WordPress Plugin
Majestic WebSite Builder WordPress Plugin
WebSite Builder WordPress NetWork SoftWare Plugin (15 THEMES INCLUDED)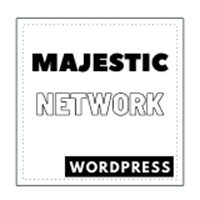 Majestic WebSite Builder WordPress Plugin
WebSite Builder WordPress NetWork SoftWare Plugin (15 THEMES INCLUDED)
Overview
Create your own automated business!
Special Offer - Buy today at the price of $799 instead of $7900.

How do you build a drag-and-drop website builder like Wix? As in the builder itself, with the stored templates and the like?
With the Majestic WordPress Platform theme, you can create your own website as a service platform Wix.com, Tilda.cc, Shopify, WordPress.com. Create your own website builder in a few hours and start making money by renting websites.
Subscription Management Managing your subscriptions with Majestic is as easy as using our intuitive and powerful dashboard.
PayPal And Stripe Support Get money from customers for subscription or support monthly or annually. Using the most popular payment method Paypal or Stripe.
WooCommerce Payment Majestic is also integrated with the popular WooCommerce plugin. There are unlimited possibilities for you to get money for subscriptions. Use WooCommerce as an online payment.
WebSite Templates Use our professional templates to rent a website. Our templates are high-quality and easily editable. Your customers will be satisfied.
Create Unlimited Plans You can create unlimited levels with Majestic, limiting the number of pages, reviews, portfolios,posts,products, media files… The same restrictions apply to visiting or limiting the amount of disk space, and much more.
Trial Period Support Create a trial period for your customers. For your customers to test your platform before making a payment. A good trick to attract customers.
Domain Mapping Support Support for subdomains when registering and adding your own domain name. You can choose which plans will have access to own domain name.
Send Global Messages Send admin messages and emails to sites and network users directly from the admin interface.
Create Unlimited Coupons You can also create different coupon codes for your users with relative discounts (%) or absolute values.
**Majestic WordPress Platform theme, the Best Website Builder, Has all the Tools You Need for a Professional Online Look. Intuitive Drag & Drop Tools, Designer Templates. Social media compatible. Custom domain name.**
--------------------------
.THEME CUSTOMIZER
- Go to Appearance -» Customizer. Easily change website colors, website background, button color and much more in a couple of clicks.
https://www.youtube.com/watch?v=a-jAZD88RAI
NOTE: After making the change, do not forget to click on the Publish button
--------------------------------------
DRAP & DROP PAGE EDITOR.
- The easiest page editor. Go to the main page and go down and see the button Just click on Edit With WPBakery. 
https://www.youtube.com/watch?v=qt5rOEjrR6g
NOTE: After making the change, click on the update button at the top.
--------------
Test the work of the platform that is based on WordPress NetWork Multisite. https://majestic-themes.com
License GPL 2.0

Not supported by the Russian and Asian countries. Only America and Europe!
USA - Full Support
England - Full Support
Austria – Support
Belgium – Support
France – Support
Germany – Support
Netherlands – Support
Switzerland – Support
Croatia – Support
Greece – Support
Italy – Support
Malta – Support
Portugal – Support
Serbia – Support
Slovenia – Support
Spain – Support
Czech Republic – Support
Georgia – Support
Hungary – Support
---
Albania – NO SUPPORT
Armenia – NO SUPPORT
Belarus – NO SUPPORT
Bulgaria – NO SUPPORT
Moldova – NO SUPPORT
Poland – NO SUPPORT
Romania – NO SUPPORT
Russia – NO SUPPORT
Slovakia – NO SUPPORT
Ukraine – NO SUPPORT
China – NO SUPPORT
Hong Kong – NO SUPPORT
Taiwan – NO SUPPORT
Mongolia – NO SUPPORT
North Korea – NO SUPPORT
South Korea –NO SUPPORT
Thailand – NO SUPPORT
Japan – NO SUPPORT
Vietnam – NO SUPPORT
Features
Domain Mapping Support 
PayPal And Stripe Support
Subscription Management
Requirements
cPanel
Multi-domain support Hosting
WordPress Network