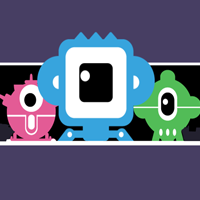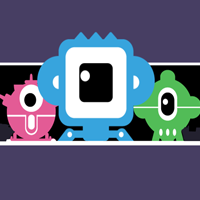 Robogear - Full Premium Buildbox Game
Robogear - Full Premium Buildbox Game
Full Premium Game: download includes: AdMob + Chartboost (Banner + Interstitial) + Buildbox-file + all Assets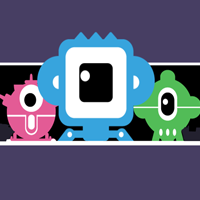 Robogear - Full Premium Buildbox Game
Full Premium Game: download includes: AdMob + Chartboost (Banner + Interstitial) + Buildbox-file ...
Overview
...and here is our next Full Premium Game!
(Super Sale - only for a short time!)

Robogear is an awesome world with dangerous gears, obstacles and with easy one touch controls.
You need to collect battery coins and time your jumps to avoid the spinning gears.

Features:
❖ beautifully retro design
❖ over 50 levels + endless mode
❖ new triple jump mechanics
❖ 20 robots to unlock
❖ easy one touch controls

How to play:
❖ tap on the screen to jump, tap again for double jump and again for a tripple jump
❖ avoid all obstacles and collect as many battery coins as you can to unlock new robots
Features
Features:
❖ Full Game (Included Buildbox-File, Android- and IOS-Code)!
❖ AdMob Banner + Chartboost Interstitial
❖ Universal game resolution (Phone / Tablet)
❖ Unique Gameplay and Sound Effects
❖ character shop
❖ inapp store
❖ 64-bit support

you will get this files:
❖ 2 Full Buildbox-Projectfiles (BBDOC Files)
(1x Version 2.2.9 & 1x Version 2.3.13)

❖ Android Source Code
❖ iOS Source Code
❖ including all Images (png Files)
❖ including all Sound (mp3 Files)
❖ easy step by step Documentation (pdf File)
IMPORTANT:
❖ You can use the graphics for free
❖ You can use the music and sound effects for free

Requirements
❖ Buildbox 2 (2.2.9 or Above)
❖ XCode / Eclipse ADT Or Android Studio
❖ Java JRE 7 or above
Instructions
Simply replace all of the provided images with art of your choosing, making sure that the dimensions of the artwork stay the same. You can easy reskin the game with the BuildBox 2 software.
The attached documentation with your purchase walks you through the reskinning and publishing process, easy step by step (with pictures).