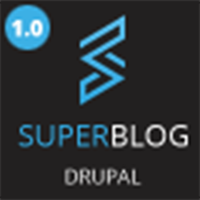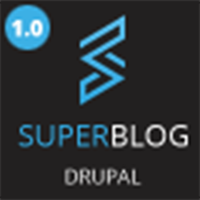 Super Blog - Shopping Responsive Drupal Theme
Super Blog - Shopping Responsive Drupal Theme
Superblog is a perfect choice for professionals who's looking for a magazine template or a personal, niche, corporate, and marke
Overview
Super Blog - a highly customizable theme - can match your personal taste
and be quickly converted into a multi-purpose theme as well. It will
help you transform your store into a beautiful online showroom.
In
addition, Superblog is a fully responsive Drupal theme, with multiple
versions,may useful modules to add more functions to your site
including: Revslider, TB Megamenu, Bean, Paragraphs, Fontawesome, and
Socialfield for homepage and multiple templates for subpages as well. So
it will help you create a professional and modern looking website
within minutes.
Superblog is simple, clean looking theme. It's
designed mainly for new business website. It's easy to custom and edit
content via convenient template parameters. This is really interesting
thing. Your customers will enjoy unique functions for them to shop
faster.
Enjoy using Superblog and stay tuned to endless amazing updates!