Language Translator Android App Source Code
Language Translator Android App Source Code
This application is perfect to translate texts fast in your phone or tablet. With this online translator you won't have commu





Average rating of

4.7

based on

3

votes
Language Translator Android App Source Code
This application is perfect to translate texts fast in your phone or tablet. With this online tra...





Average rating of

4.7
Overview
For Reskin or Any Query Or Any help you can contact on below whats app no. and skype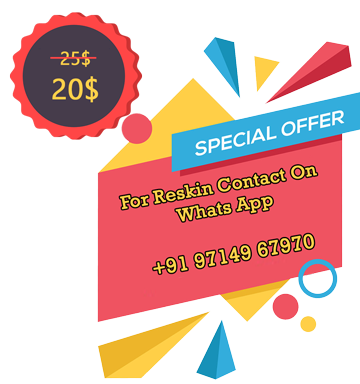 Admob Demo apk
https://drive.google.com/file/d/13Mrk4t7kW70Z4Z_jWDpaOfvwyH48Nv9P/view?usp=sharing
Translator supports voice and text translation in many languages. Use it every day for business, travel and education

We Have:

Language Translator
Language translator help to translate any languages to other and overcome the languages barrier. We provide many languages translations for our user.

Voice Translator
Voice translator is easy way to communicate between the people of different languages spoken. Its easy way just click on microphone icon and speak any words or sentence in your native language and it translate this to your desired language which language you already selected for translation. You can also copy this translated text and send it to your friends.


Text Translator
Text Translator is word input method through which you can write any text or sentence and press the translate button and it translate your words into other language in which you want to translate. It's also have text copy paste option you can easily copy your translated text and share with other.
Chat translator keyboard
gives you a better keyboard that instantly translate what you are typing and also translates message you receive back. Which overall makes a seamless experience talking with foreigner in any language.


Translations between the following languages are supported

Afrikaans, Arabic (العربية), Bengali (বাংলা), Bulgarian (Български), Bosnian (Bosanski), Cantonese (粵語繁體中文), Catalan (Català), Chinese Simplified (简体中文), Chinese Traditional (繁體中文), Croatian (Hrvatski), Czech (Čeština), Danish (Dansk), Dutch (Nederlands), English, Estonian (Eesti), Fijian, Filipino, Finnish (Suomi), French (Français), German (Deutsch), Greek (Ελληνικά), Haitian Creole, Hebrew (עברית), Hindi (हिंदी), Hmong Daw, Hungarian (Magyar), Icelandic (Íslenska), Indonesian (Indonesia), Italian (Italiano), Japanese (日本語), Klingon, Korean (한국어), Latvian (Latviešu), Lithuanian (Lietuvių), Malagasy, Malay (Melayu), Maltese (Il-Malti), Norwegian (Norsk), Persian (فارسی), Polish (Polski), Portuguese (Português), Querétaro Otomi, Romanian (Română), Russian (Русский), Serbian-Cyrillic (Cрпски-ћирилица), Serbian-Latin (Srpski-latinica), Slovak (Slovenčina), Slovenian (Slovenščina), Spanish (Español), Swahili (Kiswahili), Swedish (Svenska), Tahiti (Tahitian), Tamil (தமிழ்), Telugu (తెలుగు), Thai (ไทย), Tonga (lea fakatonga), Turkish (Türkçe).


Permissions Notice

Translator may ask microphone permission to access the Speech translation feature
For Support and Help
Features
Simple User Interface(Easy to use for Translator)
you can translate from camera and images
Listen translated text, sentence in Japanese or Chinese
Social Media - Easily share with Friends and Family.
User Friendly Material design used for easily used for all the user.
if you are a student, tourist or traveler, it will helps you to learn the language!
Possibility to copy the translated text by using one button.
You can translate by using your voice.
You can listen translations.
Translate / Interpret between any languages of world
Beautiful and easy to use interface
Instantly translate words and sentences
Easily copy and paste sentences
Translate spoken text
Listen to the translation
Share your translation with friends and family
Text To Speech support.
Speech Recognition support, Translate spoken text.
Very useful app for easy and fast translations, which can be used like a dictionary
Simple User Interface(Easy to use for Translation)
Clear History / Delete History
Instructions
I upload document with android code so you can easy to understand how to reskin 
Reviews
7 months ago

Rating:

70% app retention. 5* google play store rating. Good app, minimal issues.

10 months ago

Rating:

Great App, with Good interface and simple to config.

Aug 2, 2021

Rating:

Good