Board Game Like 2048 For iOS
Board Game Like 2048 For iOS
The famous Single-player sliding tile puzzle game - 2048
Board Game Like 2048 For iOS
The famous Single-player sliding tile puzzle game - 2048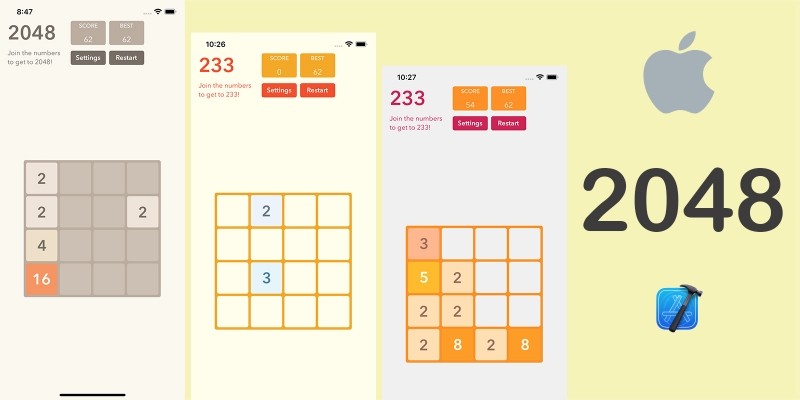 Overview
The objective of the game is to slide numbered tiles on a grid to combine them to create a tile with the number 2048; however, one can continue to play the game after reaching the goal, creating tiles with larger numbers.
Features
3 Types of Games:
* Power of 2
* Power of 3
* Fibonacci
3 Types of Boards:
* 3 x 3
* 4 x 4
* 5 x 5
3 Types of Themes:
* Default
* Vibrant
* Joyful
*** All time favourite game is yours now to edit / change / update ***
Requirements
* You will need active Apple Membership; But don't worry, if you don't want to spend $99 every year for this membership, we will upload your app on our account for a minimal yearly fee. Please contact us after buying the product.
Instructions
Coding is complete in user-friendly language. Just compile and upload!