Home Workout - Android App Source Code
Home Workout - Android App Source Code
Home workout (Kotlin) - men workout provides daily workout routines no equipment needed





Average rating of

5.0

based on

3

votes
Home Workout - Android App Source Code
Home workout (Kotlin) - men workout provides daily workout routines no equipment needed





Average rating of

5.0
Overview
"Home Workout" provides daily workout routines for all your main muscle groups. In just a few minutes a day, you can build muscles and keep fitness at home without having to go to the gym. No equipment or coach needed, all exercises can be performed with just your body weight.
The app has workouts for your abs, chest, legs, arms, and butt as well as full-body workouts. None of them need equipment, so there's no need to go to the gym. Even though it just takes a few minutes a day, it can effectively tone your muscles and help you get six-pack abs at home.
The warm-up and stretching routines are designed to make sure you exercise in a scientific way. With video guidance for each exercise, you can make sure you use the right form during each exercise.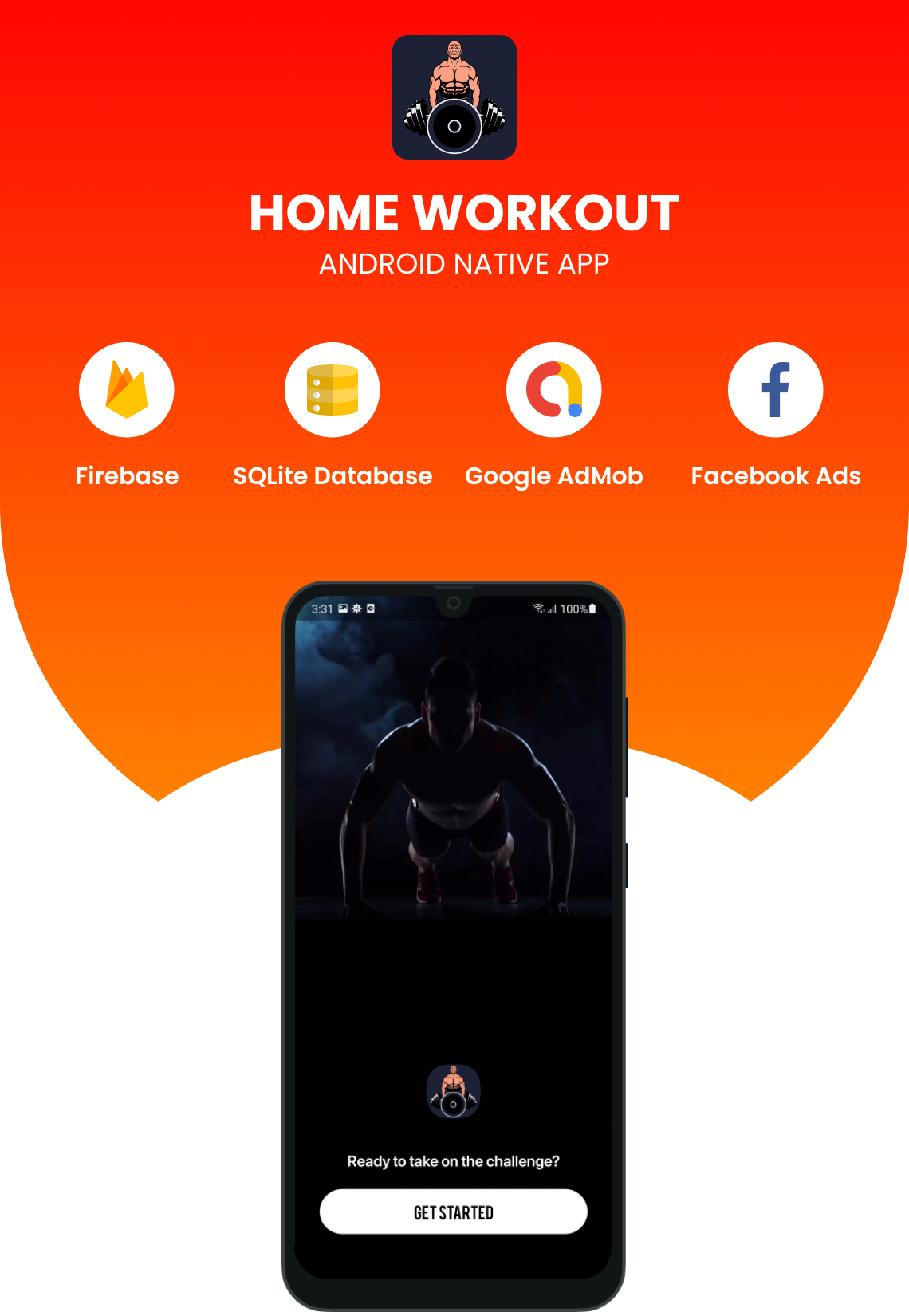 ---

---
Changelog & Update History
---
Version 1.6 (02/02/2023)
- Solved exercise load issue


Version 1.5 (23/11/2022)
- Update 33 SDK version
- Update Library


Version 1.4 (11/03/2022)
- Support Android 12
- Update Library


Version 1.3 (24/12/2021)
- Logo changes
- Splash change


Version 1.2 (17/09/2021)
- Bug Fixed


Version 1.1 (01/07/2021)
- Latest Android 12 Support
- Update Library Sdk
- RTL (Right to Left support)


Version 1.0 (01/04/2021)
- Initial Release


Features
Warm-up and stretching routines
Records training progress automatically
Full Body Workouts
Customize your workout reminders
Detailed video
Clean code comments in all code
Cleanly design
Workouts at home
Animation and video guidance just like your personal workout trainer
Coach tips in every exercise help you use the right form to get the best results
No equipment needed
App privacy policy
Share app with friends
Rate at playstore
Android Studio IDE
Latest OS Support
Animation Images & Videos
Google Ads
Facebook Ads
Instructions
What You Get:
Full Android Source Code (Kotlin)
Documentation for App Re-skin
SQLite Database
With Images, Video Url And Content
Reviews
1 week ago

Rating:

Great.
The code is working as shown in pictures.

4 months ago

Rating:

Awesome download template to work with

Jul 27, 2021

Rating:

Support, everything was great.