Simple Link Directory Pro - WordPress Plugin
Simple Link Directory Pro - WordPress Plugin
Simple Link Directory Pro is a unique WordPress plugin for One Page Directory and Content Curation solution
Simple Link Directory Pro - WordPress Plugin
Simple Link Directory Pro is a unique WordPress plugin for One Page Directory and Content Curatio...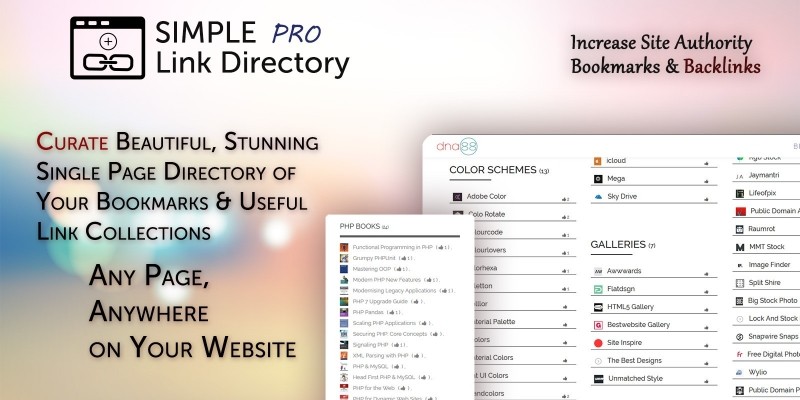 Overview
Simple Link Directory Pro
Simple Link Directory Pro is a unique and advanced WordPress plugin for One Page Directory and Content Curation solution. Create innovative and elegant Link, Resources or Partners page on your WordPress website in matter of minutes.

This is a new way to curate useful Link Collections and Link Directories easily and quickly. Turn your website into an Authority by curating niche specific useful link directories that your users will love, bookmark, embed and share!
New Embed List feature now allows other website owners to show Lists you created on their websites and increases sharing, engagement and value of your own. As a HUGE bonus you can get Backlinks when your Curated Link Lists are shared!





Forget those old style boring directory styles and layouts. This innovative and powerful, yet Simple Link Directory WordPress PlugIn allows you to create and curate comprehensive Lists of links with website logo and a short description with ease. Build Useful Links Collections or Link Library of your favorite bookmarks in style and share with your website users. Curate dozens or hundreds of lists of relevant website links on any broad topic. Then show all your Link Lists in a beautiful layout on a single page. Or you can choose any single link List to show with short code. Possibilities are endless. Let people upvote Links and show what they like.
Simple Link Directory is, in a sense, the ultimate Content Curation Plugin you will need for your WordPress website, period.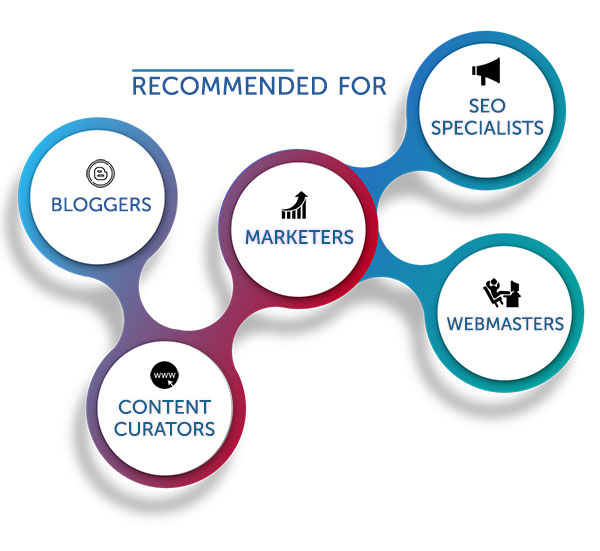 Live Use Case Examples:
Ultimate List of PHP Web Development Tools & Resources

Ultimate List of Best SEO Tools

View PlugIn Home Page for more Details.
11+ Templates and more on the way. Template design samples for single list:

Why Simple Link Directory Pro?
Developed by a company with 14+ years of experience. You can rely on us
Always up to date and under active development for new features
Extended documentation
Easy and Flawless Setup
Fully Responsive Templates
Automatic updates - Update Easily using the Envato Toolkit
Powerful List Options panel
Unique Features
Quick, Reliable, No-nonsense and Friendly One-on-One Support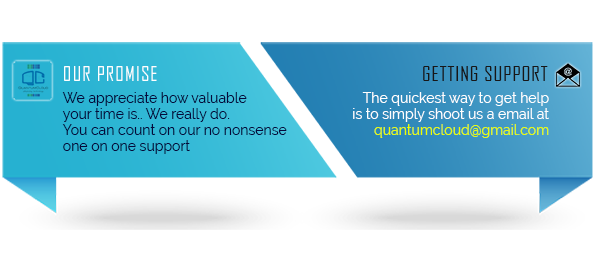 Features
Simple Link Directory Pro Features
Build lists with dozens or hundreds of links and show them in one page
Use as Link Directory or Partners and Associates pages
Configurable List highlight color for each list
Customize colors of all aspects of the link lists
User Up Vote
Complete control over list ordering
Live, on page, instant search
Live, on page, instant filtering of lists
Admin settings to turn on/off live search, filtering
Powerful short code options for extensive control over display
Add to List button (link to a contact form or google doc)
RTL support
Widgets for Latest, Most Voted and Random list items
Order Items by up-votes & item title
Custom CSS to add your own style
URL masking option for affiliate links
Embed option. Other website owners can now embed the useful lists you create on their websites with a backlink to your own website. Great for SEO!
Google Analytics Integration for outbound link click tracking!
Simple Link Directory Pro comes packed with 10+ fully responsive and innovative templates. We are working on more beautiful templates that are released almost weekly. If you are a blogger, webmaster, seo specialist or marketer this is an indispensable plugin for you!
Requirements
WordPress 3.8 or higher
PHP 5.3.x or higher.
IE 10 or higher, Edge, Firefox, Chrome, Safari.
Instructions
Installing the PlugIn > 
Download the plugin zip file. Extract and upload simple-link-directory in your wp-content/plugins folder. From the wp-admin panel goto plugins and activate "Simple Link Directory - Light". Create a new page and paste the plugin Short Code. See Settings page for available Shot Code parameters. You are done.
Create Categories >
Choose a topic you want to curate links for. Create a Category for that topic inside Simple Link Directory. Categories help you organize your Link Lists in back end and easily show them in any page.
Create Lists >
A List is comprised of many links. Each link entry can have an image (usually site logo), site URL and a short descriptions. You can add as many links under one list as you want.
Multiple Lists >
If you want to show only a few links then one list is enough. If you want to show dozens or hundreds of links on a broad topic then create many Lists with 10-20 links under each and assign all lists on the same topic to the same category.
Pick Style, Publish
Copy the short code of a single list or list category. Choose a template appropriate for your list/s and add that to the short code like style="style-1″. Paste the short code to any Page or Post and publish. Voila, your link directory is now live with a gorgeous looking template.