Takeaway Restaurant Food Delivery Ionic App
Takeaway Restaurant Food Delivery Ionic App
Best App for Single Takeaway Restaurant Online Food Ordering Delivery System with iOs Android Owner App Website and Admin
Takeaway Restaurant Food Delivery Ionic App
Best App for Single Takeaway Restaurant Online Food Ordering Delivery System with iOs Android Own...
Overview
Best Restaurant and Takeaway Solution with All Features Included
Food Ordering & Delivery App , brilliantly designed 10,000+ order's dispatched.
Designed for speed and Massively scalable., Comes with Full Installation guide and Great Plugins.

There are *NO REFUNDS* once you have purchased and downloaded the codes.
Please note that you are purchasing and paying for the CODE ONLY. Support is not included for FREE. All the documentation, demo, screenshots etc are available to view and test before you make a purchase.
Need a Driver Plugin for Drivers?
We are selling a seperate plugin that can be used for Drivers to login, get directions, navigate to customer address, call customer if required and mark the order as delivered. This is a seperate purchase you can either buy during your checkout or contact us if you need assistance. Click the image below for more details: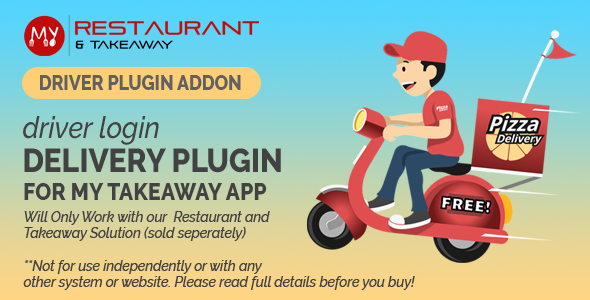 Please note: This plugin is sold seperately and is not included by default in your purchase. Please add this plugin collection item during checkout or contact us if you need assistance.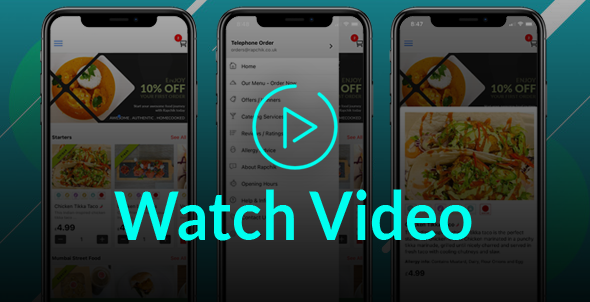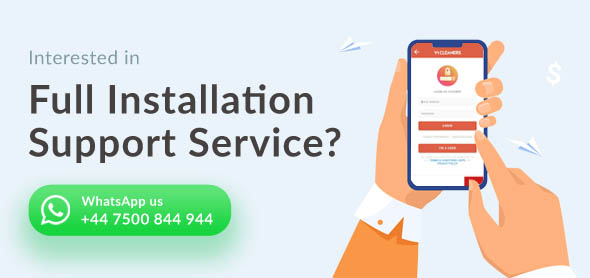 Need Customisation or Paid Support?
--------------------------
Please note: that the price is for CODES ONLY and no FREE support is included with the price.We hope you would appreciate that offering FREE support at this price is not possible. We offer all kinds of PAID support including server setup, installation, debugging etc. Please test the demo provided before making any purchase.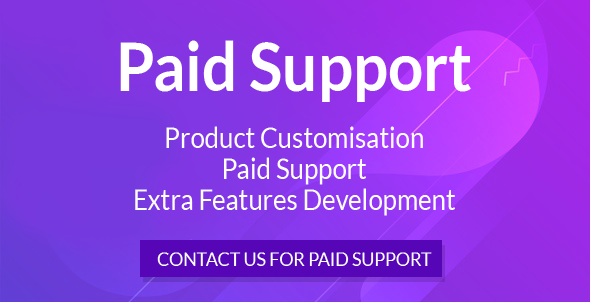 Thanks for your time and interest in our product.
Requirements
You will need the following sofwares to customize this template.
Code Editing Software (eg: Visual Studio Code , Sublime Text or Notepad Plus)
Web Browser for testing (eg: Google Chrome or Mozilla Firefox)
FTP Tool to upload files to Server (eg: FileZilla)
To deploy to iOS you need Mac Machine with X-Code (Version 11 or later) installed.
IONIC Framework (Version 5) installed.
Android Studio (Version 4 or later) installed.