Leads Management Software - CRM Tool
Leads Management Software - CRM Tool
#1 Easy Leads & Clients Management Followup Sales CRM CMS Funnel Lead Search Integration Tool System
Leads Management Software - CRM Tool
#1 Easy Leads & Clients Management Followup Sales CRM CMS Funnel Lead Search Integration Tool...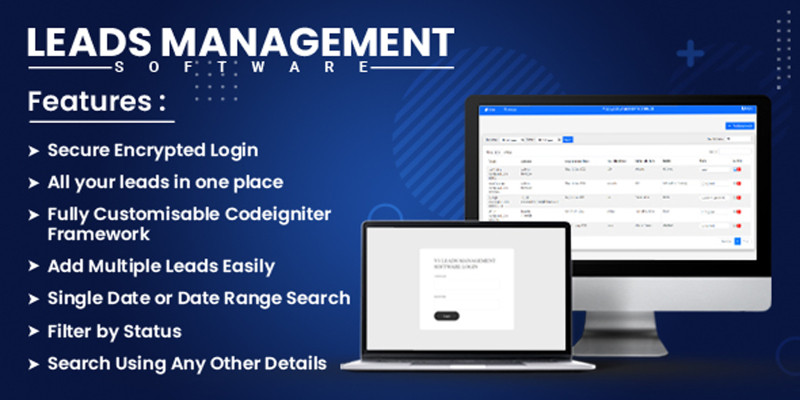 Overview
#1 Leads & Clients Management Sales CRM Tool
A great tool for any business that wants to manage its leads and client details easily and quickly. The tool can be used for any of the following services:
Demo Details
Demo URL is leads.v1tl.com
Username is [email protected]
Password is: demo123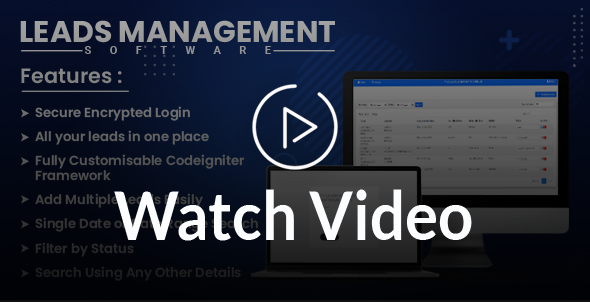 FEATURES INCLUDED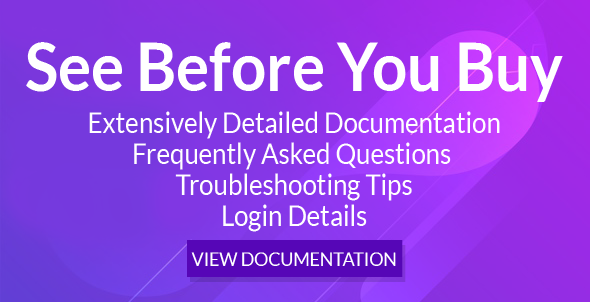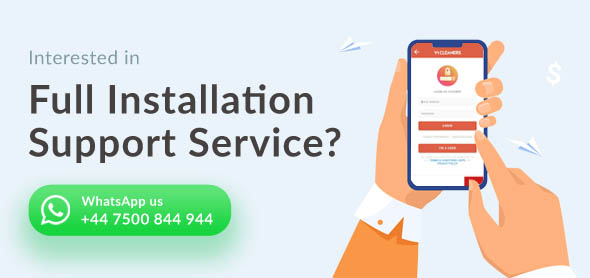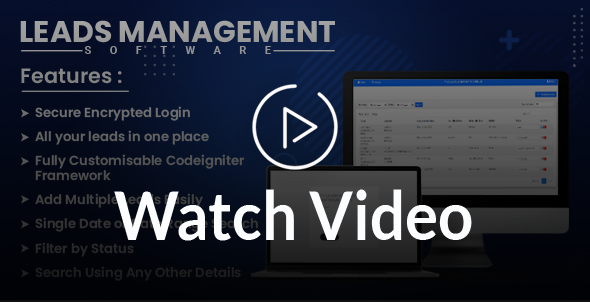 Changelog including New Features & Improvements
Please view our documentation for details changelog and new feature additions.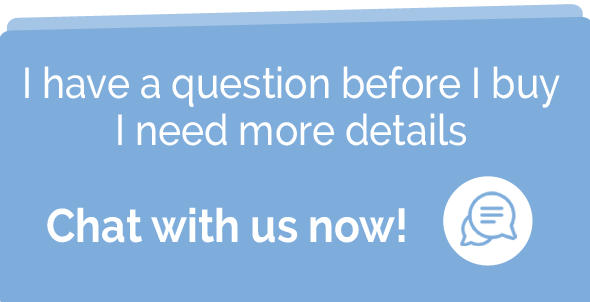 Need Customisation or Paid Support?
--------------------------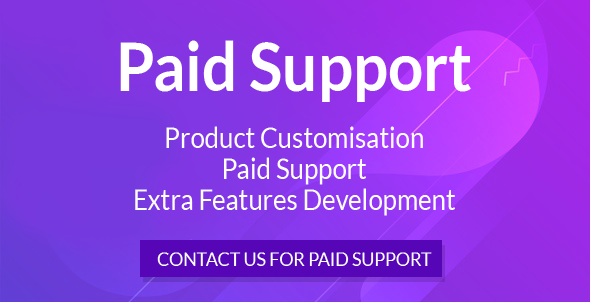 Thanks for your time and interest in our product.
Features
Secure Encrypted Login
All your leads in one place
Fully Customisable Codeigniter Framework
Add Multiple Leads Easily
Single Date or Date Range Search
Filter by Status
Search Using Any Other Details
Upload Multiple Images, View or Download Images
Create Unlimited Lead Statuses
Requirements
Code Editing Software (eg: Visual Studio Code , Sublime Text or Notepad Plus)
Web Browser for testing (eg: Google Chrome or Mozilla Firefox)
FTP Tool to upload files to Server (eg: FileZilla)