Body Editor Android App Source Code
Body Editor Android App Source Code
Bodytune is a powerful body editor app with which you can easily get the perfect shape by enabling you to slim down, bulk up, adju
Body Editor Android App Source Code
Bodytune is a powerful body editor app with which you can easily get the perfect shape by enablin...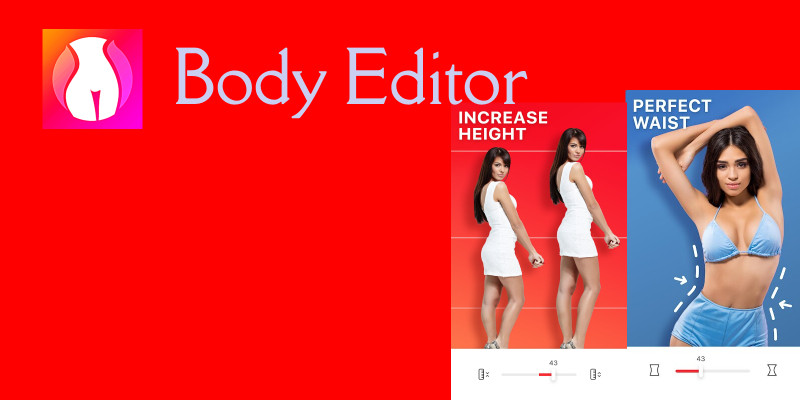 Overview
Bodytune: photo body editor


Bodytune is a powerful body editor app with which you can easily get the perfect shape by enabling you to slim down, bulk up, adjust height, refine curves, balance skin tones and much more.
Features:
- Get the impressive V-shaped body that looks best on you with hips          enhancement and waist slimming.
- Adjust your hips, waist, or legs to get the shape you have ever desired.
- Adjust your skin tone and get a perfect tan
APK Demo:
Support & Assistance:
Faced a problem? Need assistance with the product? No worries – our customer support team is always ready to help you.
 
Support requests are being processed on business days from 9:00 to 18:00 (GMT +7) [generally] within 24h to 48h in the order they were received.
We are in GMT+7 timezone. We address all the support queries 7 days weekly.
If any support ticket has no response from the item owner for 7 days, the ticket will be considered closed. If you need further assistance you can create another ticket or drop us an email asking to re-open the ticket for you.
Have pre-sales questions or concerns, please write to us via our email: 

[email protected]
Refund Policy
 
We don't offer a refund. (If the item is downloaded)
Please read the description and compatibility content thoroughly before purchasing as we don't offer a refund if you buy it by mistake.
Frequently asked questions (FAQ)
1. Does Google Play allow to publish this app on the store?
Of course, YES. Something you need to do is make changes to your package name, app name, logo, colors, and so on. Then build an App Bundle or APK file, and publish it to the Play store. If you have any problems during upload, I'll help you via Skype or Teamviewer.
  Similar application on CHPLAY:
2. Do you support if the app has problems after purchased?
YES. You just send to me an email via [email protected], attach what issues you met. We will assist you to fix those issues.
Features
 Full Source Code
 Document
 Android Studio
 Admob
Instructions
Download Android Studio
Import Project
Change App Name
Change App icon
Change Application Package Name
Change admob id