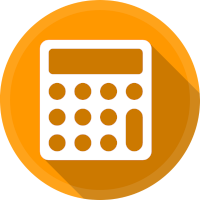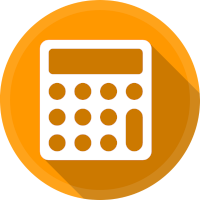 All In 1 Calculator - Flutter Complete App
All In 1 Calculator - Flutter Complete App
Fast and precise scientific calculator with many unit of measurement converters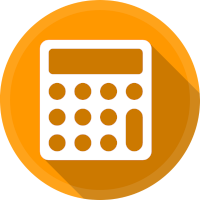 All In 1 Calculator - Flutter Complete App
Fast and precise scientific calculator with many unit of measurement converters
Overview
Fast and precise scientific calculator
Efficiency-optimized code and good quality libraries ensures maximum responsiveness and result precision.
The scientific calculator provides the following mathematical functions:
Exponentiation
Root
Factorial
Reciprocal (multiplicative inverse)
Sine
Cosine
Tangent
Secant
Common logarithm
Natural logarithm
Expression parser
The Calculator Template has fast and extendable input parser implemented using the Reverse Polish notation (RPN).
Many unit of measurement converters
In addition to simple and scientific calculators, the app also contains frequently used unit converters.
Surface area
Digital information
Length
Mass
Speed
Temperature
Time
Volume
AdMob integrated
The app is already integrated with AdMob so you can start earning money right away!
Super easy configuration
The configuration is non-technical customer friendly.
You don't need ANY programming skills to create personalized / branded app.
Highly customizable
Configuration files are well commented and separated from main code, allowing you to easily change color themes, icons, layout, ad unit identifiers etc.
Dark and light themes included
User device's screen brightness is automatically recognized and the appropriate color theme is applied by default.
Besides, with some basic programming skills you can easily create multiple visual appearances.
Multiple languages
The application has two language versions and is easy to extend with additional translations.
You'll find these language packs:
Clean code
Made by experienced mobile developer who understands how important clean code and architecture is.
Project file structure is designed for both highest possible ergonomy and separation of concerns.
Also, you won't find any duplicated code as the author Doesn't Repeat Himself.
Features
Scientific calculator
Expression parser (Reverse Polish notation)
Unit of measurement converters
App settings
AdMob integration
Easy configuration
Dark and light themes
Multiple languages
Requirements
Flutter SDK 2.x
IDE (Intellij IDEA, Android Studio or Visual Studio Code)
Internet
Instructions
Unzip the Calculator Template archive
Open source folder using IDE
Run `flutter pub get` 
Run the app on emulator or physical device