Learn ABC Alphabet - Android App Source Code
Learn ABC Alphabet - Android App Source Code
learning alphabet is a free game challenge to kids
Learn ABC Alphabet - Android App Source Code
learning alphabet is a free game challenge to kids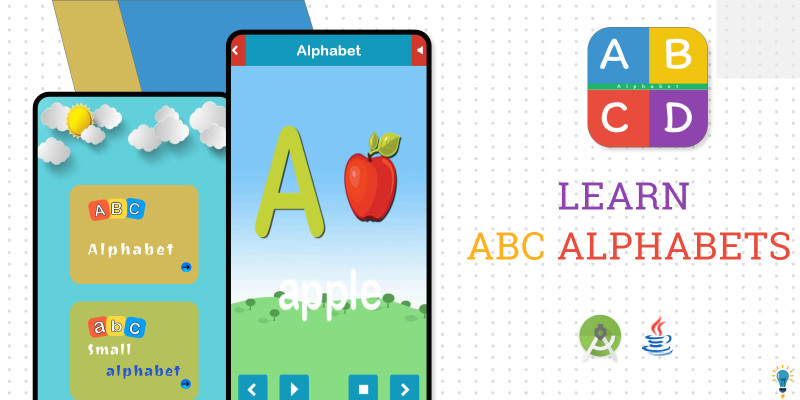 Overview
Learn ABC is a free abc letters learning app for preschool, kindergarten . 
This app is the best way to teach kids how to trace alphabets and sequence. 
Learning alphabets and numbers are easy with this game.
Features
✔ Abc alphabet letter tracing - kids will practice letters with tracing
✔ Includes pronunciation, sounds, phonics, pictures and more.
✔ A comprehensive alphabet learning app - Abc alphabet letter tracing app includes more games like Letter Matching, Letter sequence, numbers matching game for kids
✔ Abc alphabet phonics - This app teaches kids how to write letters and pronounce
✔ Abc tracing and phonics for preschoolers - Trace finger along with the dotted lines. Trace fingers are a great way to teach kids and sometimes children love tracing lines.
✔ Writing apps for kids - Children will learn "how to write and identify alphabets and numbers".
✔ Many engaging levels and fun way to learn abc
Requirements
1.  Android Studio (Updated version)
2. Android OS (version 31+)
3. Android and android tablets support
4. Java (Development language)
Instructions
# Unzip pacakge.
# Open Android Project in to android stdio.