Music App Dashboard
Music App Dashboard
This is Music ecommerce Admin Dashboard Template. If you need to purchase this one, then feel free to purchase it or contact me
Music App Dashboard
This is Music ecommerce Admin Dashboard Template. If you need to purchase this one, then feel fre...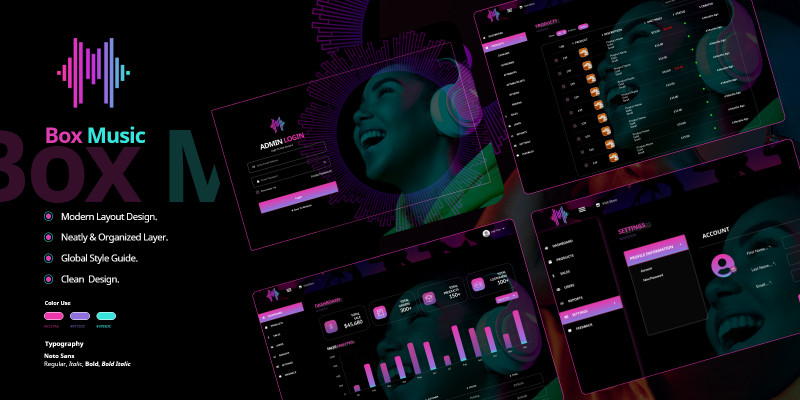 Overview
This is the Music eCommerce Admin Dashboard Template. Hope you guys like this design concept. Feel Free to use this design for your personal and commercial use.

Customize it the way that fits your design and feel to use this on your personal to professional projects.
If you need to purchase this one, then feel free to purchase it or contact me 
if you are looking for this type of Web, App, Dashboard, branding, or any UI/UX-related work. 
I'd be happy to hear your story! and do amazing work for you. 
Feel free to reach out!
Features
50+ screens and views
Custom component
Colorful theme
Clean design
Adobe XD project
Custom fonts.
Well, Organize Layers.
Requirements
Adobe XD Application
Adobe Photoshop
Adobe Illustrator.
Instructions
You have to Install the creative cloud first then Install the Adobe XD application on your system and you can easily open the Adobe XD application.