Vanguard 3D Objects
Vanguard 3D Objects
A Classic Hunting Rifle crafted of antique wood. Good for hunting deer, rabbits, birds, and more. The rifle can be used in self-de
Vanguard 3D Objects
A Classic Hunting Rifle crafted of antique wood. Good for hunting deer, rabbits, birds, and more....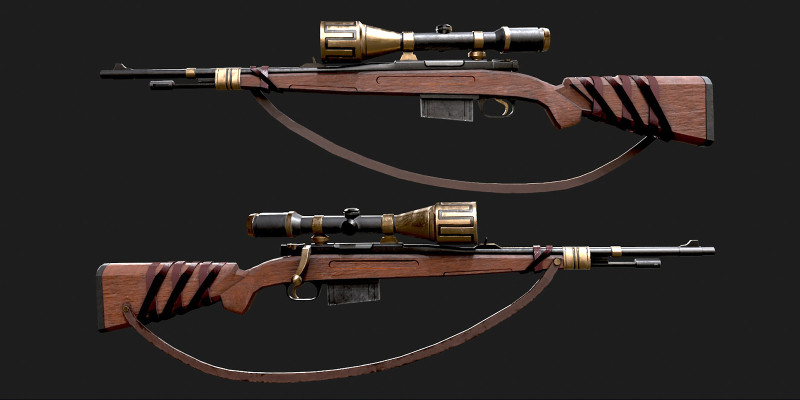 Overview
This model is designed as a hunting rifle. Which will be used for hunting purposes. The good thing about this rifle is that it comes along with a scope. Which can be used to magnify distanced prey. The rifle body is crafted of wood. Giving an antique touch and feel. This rifle also has a strap attached so that it can be easily carried on the shoulder. 
Features
This deadly long-ranged rifle can assist you in hunting for 250m with minimum recoil and 8x scope this is the deadliest combination for wild hunting. 
Requirements
Polycounts:  Vertices: 3.3K, Triangles: 6.5K. 
Textures: PBR Textures 
Files Format: Fbx, Obj, Blend
Textures Format: TGA
Instructions
Simple steps to use this 3d model just download and enjoy this models in your 3d game , VR & AR Environment.
We Provide Fbx, Obj and Blend Format of 3d model