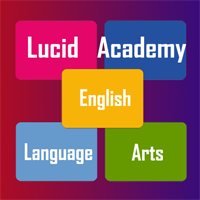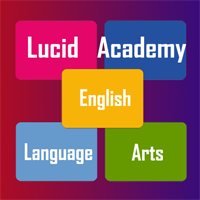 Lucid Academy - English Language Arts Buildbox
Lucid Academy - English Language Arts Buildbox
An English practice app that includes tips and tricks for middle school students.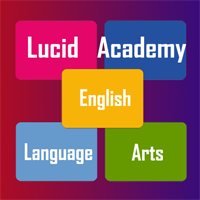 Lucid Academy - English Language Arts Buildbox
An English practice app that includes tips and tricks for middle school students.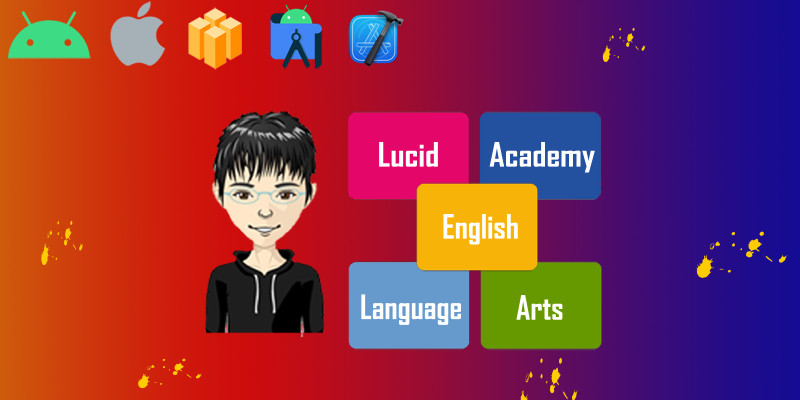 Overview
BuildBox template that can be used to publish to iOS, Android, Amazon, and Windows markets!

The App:
If you want to improve your English language arts skills, this is the right app for you. The goal of the app is to enrich and improve your knowledge of middle-school English language arts topics. Nonetheless, this app is suited for all ages as it covers a variety of topics with examples and contains no ads or in-app purchases.
Topics are purposely kept short so that you can study for just 10 minutes a day but still be ready for school. Since the app also works offline, you can always sneak in a quick read or recap on your way to school or work. The app covers topics in reading, writing, grammar, spelling, and punctuation rules.

- Punctuation rules (apostrophe, colon, comma, ellipsis, em dash, en dash, hyphen, exclamation mark, parenthesis, period, question mark, quotation mark, semicolon)
- Capitalization rules
- Writing tips
- Text elements
- Figurative language (alliteration, allusion, hyperbole, idiom, metaphor, onomatopoeia, oxymoron, personification, pun, simile)
- Story elements (character, conflict, plot, point of view, resolution, setting, theme)
- Grammar terms (dependent and independent clause, number, participle, person, phrase, predicate, subject)
- Parts of speech (adjective, adverb, article, conjunction, interjection, noun, preposition, pronoun, verb)
- Tense (simple past, past perfect, past perfect continuous, simple present, present perfect, present perfect continuous, simple future, future perfect, future perfect continuous)
- Sentence types (simple, compound, complex, and complex-compound sentences)
- Signpost (again and again, aha moment, contrasts and contradictions, memory moment, touch questions, words of the wiser)
- Text structure (cause and effect, compare and contrast, description, problem, and solution, sequence)
- Text types (fiction, non-fiction, poetry)
- Connections (text-to-self, text-to-text, text-to-world)

Enjoy!

Features
App Features:
Works offline
Simple explanations
Educational and fun
Practice flashcards
Variety of topics
For students of all ages
Tips
Tricks
Requirements
Requirements:
Buildbox 3
Android studio for Google Play
XCode for App Store
Any image editing software
Instructions
Instructions:
Buildbox 3 manual- https://www.buildbox.com/help/...
Buildbox 3 Learning Center at: https://www.buildbox.com/tutor...
Buildbox:
Open the Zip file
Open the .bbdoc file
Using the File/Project Setting option replace app icon, package name
Replace the game's images with your images matching the dimensions
Change the necessary information in project Setting with your own. Especially the game name and the bundle ID.
Using File/Export option export the app for iOS, Android, Windows file for store submissions
Google play/Android Studio
Import the project into your Android studio.
Run and test the app on Android Device/Emulator.
Build .aab app bundle.
Publish app in the play store.
App Store/XCode
Import the project XCode.
Resign bundle
Run and test the app on Emulator and iOS device.
Archive the project.
Publish app in the App store