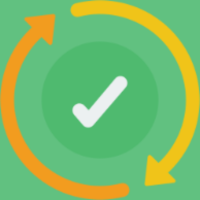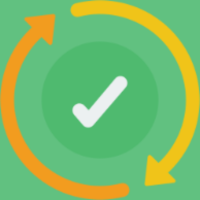 EDD Jetsync - Jetpack CRM Plugin For WordPress
EDD Jetsync - Jetpack CRM Plugin For WordPress
Grow your business by synchronizing customers from Easy Digital Downloads to Jetpack CRM.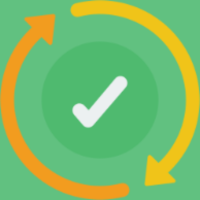 EDD Jetsync - Jetpack CRM Plugin For WordPress
Grow your business by synchronizing customers from Easy Digital Downloads to Jetpack CRM.
Overview
The EDD Jetsync plugin works like a bridge between the EDD plugin and the Jetpack CRM plugin for WordPress.
Easy Digital Downloads is a complete eCommerce solution for selling digital products. And a fact is entrepreneurs earn more money with a good CRM. Jetpack CRM is the no-nonsense CRM that allows you to easily make more profit and have happier business interactions every single day. A business will only succeed if it continues to impress its customers with fabulous services.
So, to fill the gap between EDD and Jetpack CRM, here comes the EDD Jetsync plugin. With this small but powerful plugin, you can automatically sync your EDD customers as Jetpack CRM contacts and grow your business.
---
Demo:
Use the demo URL and buy the demo product for testing.
Demo product: https://justanotherdev.me/jetsync/downloads/an-expensive-book/
---
Credit:
Thumbnail from Flaticon
Banner from Adobe Express
Features
The following data are synced from a customer:
First Name
Last Name
Email
Address 1
Address 2
City
Region/County
Post/Zip code
Country
** Transaction sync is not supported yet.
Requirements
You must install and activate these two plugins to use Edd Jetsync plugin.
Instructions
Installation
Make sure you have EDD and Jetpack CRM plugin activated along with the EDD Jetsync
Configuration
---
Now that EDD Jetsync and other required plugins are installed, it's time to configure the plugin.
Navigate to the Core Modules submenu under Jetpack CRM menu, and make sure the API module is active.
Then navigate to the CRM Settings --> API section, you will see your Jetpack CRM API information, copy and keep these in a safe place, you will need these later.
Now navigate to the Settings submenu under the Downloads menu, then go to Jetpack CRM API subtab under the Misc tab. And fill the form with the exact information you got from Jetpack CRM. Then save the changes.
Permalink
---
After saving the API info you must re-save the permalink settings. Make sure it is either a post name or a custom structure.
Activate synchronization
---
Now the final part, activating the synchronization process.
Navigate to the Tools submenu under the Downloads menu, then go to the Jetpack CRM Sync tab. Choose your options and save the changes.
If you just want to save only the new customers from EDD to CRM, then select the Sync New Customers checkbox only
Or if you just want to save the existing customers then select Sync Existing Customers checkbox only.
And you can leave both checkboxes checked, then any new customers who come through EDD or your existing EDD customers will be automatically synced.
EDD Jetsync uses a background process to sync your existing customers, so your site won't slow down. After saving the settings just give it a minute, and it will start syncing.