Health and Fitness App - Adobe XD Mobile UI Kit
Health and Fitness App - Adobe XD Mobile UI Kit
Fitness apps have transformed the fitness industry is a ready to use shop app
Health and Fitness App - Adobe XD Mobile UI Kit
Fitness apps have transformed the fitness industry is a ready to use shop app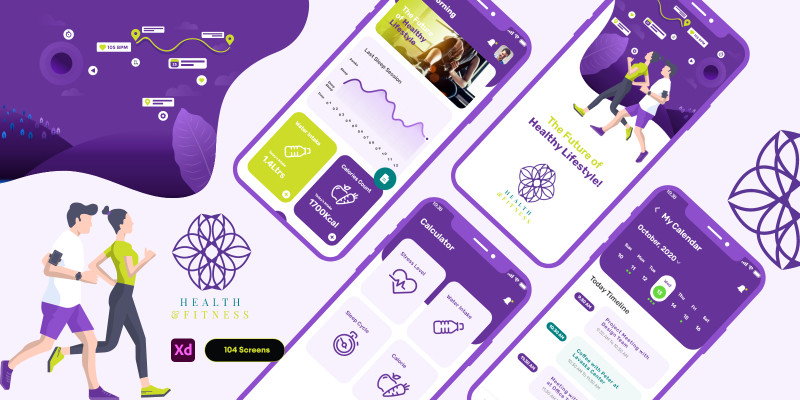 Overview
Fitness apps have transformed the fitness industry. The above UI/UX Is a Health and Fitness App which allows the users  
to choose from different fitness exercise activities like yoga, strength building, 
cycling, or cardio and other activities along with setting a daily achievable target. With this app, users can reach out to expert fitness 
instructors which can guide them to work out at home if the users are unable to go to the gym due to some reason.
Designing such a health and fitness app will boost your gym's membership or also you can work as a freelance instructor and 
reach a good customer base. Every element is arranged orderly and available for XD. 
Hope you guys will enjoy this total concept and also feel free to leave your valuable feedback.
Features
375x812 Resolution
Pixel Perfect UI Elements
78 Customized Layer, Font  & layers
Well Layered & Organized
Adobe Xd
Clean Design
Instructions
You have to Install creative cloud first then Install the Adobe Xd application on your system and you can easily open in Adobe Xd application