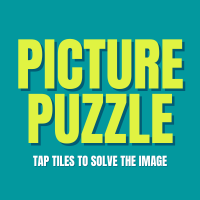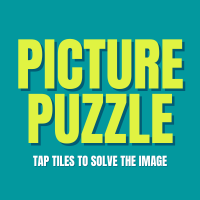 Artzle - Picture Puzzle - Buildbox Template
Artzle - Picture Puzzle - Buildbox Template
Artzle - Picture Puzzle Game is an exciting and challenging brain exercise game that presents players with a grid of broken image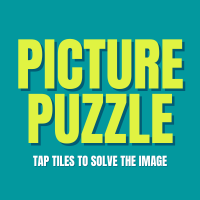 Artzle - Picture Puzzle - Buildbox Template
Artzle - Picture Puzzle Game is an exciting and challenging brain exercise game that presents pla...
Overview
Artzle - Picture Puzzle Game is a game that challenges your brain in a fun and exciting way. The game consists of a grid with broken pieces of an image, photo, or art, and your task is to tap each piece and arrange them in the correct sequence to form a complete image. You have three tries to complete each level, so you need to use your logical and analytical thinking skills to strategically move the pieces. If you run out of tries, the game is over, and you must start again.
This game template is designed to help you create your own picture puzzle game or any other game you desire. You don't have to start from scratch or spend hours figuring out how to create the game. The product comes with a complete source code (bbdoc) made with Buildbox 3D, which will save you time and effort.
With Artzle - Picture Puzzle Game, you can test your skills and have fun at the same time. Whether you're trying to solve a picture puzzle, photo puzzle, or art painting puzzle, this game is sure to challenge your brain power and provide a rewarding experience.
To use this game template, you'll need the latest Buildbox 3D software, as well as Xcode and Android Studio. The product comes with complete documentation to help you understand how to use the game template.
Features
What's This Product About ?
This is a complete game template that will help you to make picture puzzle game or any games that you desired using the nodes present within don't have to build from scratch nor break your head figuring it out. This product contains source code i.e. bbdoc made with Buildbox 3d that will ease your time to make a picture puzzle game from scratch.
What's Inside ?
You will get a complete source code (bbdoc) with documentation that will guide you to understand about this game template.
Requirements
An Active Buildbox 3 Paid Subscription with latest version 
Xcode
Android Studio
Instructions
How to Play:
Tap the letters in the box below.
Fill the spaces on the left and right to complete a word.
Advance to the next level.