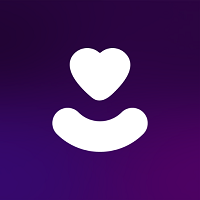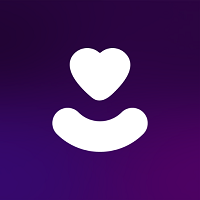 YupiStream - Stream Platform SaaS And Android App
YupiStream - Stream Platform SaaS And Android App
YupiStream Plataforma de Streaming SaaS y Aplicación Android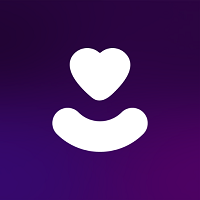 YupiStream - Stream Platform SaaS And Android App
YupiStream Plataforma de Streaming SaaS y Aplicación Android
Overview
YupiStream- Plataforma de Streaming SaaS y Aplicación Android (Version V1.0 Released)
Introducing YupiStream: Elevate Your Entertainment Experience with the Ultimate On-Demand Android Streaming App
Embark on a journey into the realm of unparalleled entertainment with YupiStream—an exceptional Android application meticulously crafted for live TV and movies. Boasting a user-friendly PHP admin dashboard script, content management and customization have never been as effortless. 

Whether you're an IPTV connoisseur or a movie application/site proprietor, YupiStream promises the epitome of entertainment.
YupiStream's design revolves around simplicity and intelligence, providing both you and your clients with seamless access to an extensive library of movies and live TV on Android devices. Beyond being just an application, YupiStream stands out as a super app, featuring an exceptional UI/UX that guarantees a delightful user experience.
Take command of your TV channels effortlessly with the PHP Dashboard, offeringcomplete control over content management. But that's not
 all—YupiStream also includes the Android source code, adding further value to its comprehensive offerings.
YupiStream is more than just a versatile entertainment app; it's a complete entertainment app management solution. Loaded with advanced
 modules and powerful features, it caters to all your entertainment needs. Additionally, YupiStream supports Admob Ads and Onesignal Notification, providing opportunities to generate revenue and engage with your audience through exciting new content.
Seamlessly integrate YupiStream with the YupiStream – Live TV & Movie Portal CMS with Unlimited TV-Series, unlocking new possibilities and creating a truly enriching entertainment ecosystem. Explore the YupiStream PHP Script here for a glimpse into its potential.
Developed on the highly customizable PHP-based (Laravel) application framework, the Admin Dashboard empowers you to tailor YupiStream to your preferences.
Join the ranks of entertainment pioneers with YupiStream—the ultimateAndroid live TV and movie portal application. Propel your entertainment venture to new heights of success and satisfaction.
Powerfull Admin Dashboard Source Code Included

You can also easily integrate this app with YupiStream
For any help, please send email to [email protected]
Features
Core Features
Highlighted Features
Share Movie,Series, Live TV.
Subscription with Trail Option.
PaypaL & Stripe Payment Gateway.
Custom Price Plan & Validity.
Free & Paid Content Features.
Billing Functionality.
Easy Documentation & Video.
Mp4, WebM, wmv, MKV*, HLS, RTMP & Subtitle support.
Powerful OpenSource Video Player.
Payment processors
Paypal
Stripe
Razorpay
Paystack
Coinbase
Crypto.com
Bank
Supported Ads Network
Google AdMob
Facebook Audience Network
StartApp
AppLovin's MAX
Wortise Pro
UnityAds
Admin Features
Movie scrapper Simple type movie name to get all information from online
Auto Import movie from TMDb easily..
Upload Video from your device to local server and share it.
Fetch Stars Easily fetch actor/director/writter image and info from tmdb.
Seasons & Episodes Create unlimited Seasons & Episodes for TV-series.
Multiple Video Source for single movie/episodes
amazing UI/UX
hls/m3u8 support.
mp4 from url support.
webm from url support.
m3u8 from url support.
movie/tv-series search on admin dashboard.
All embed video supported
User Login,Registration
Genere wish movie Management
Country wish movie Mangement
Multi User Based System
Smart User Management System for Admin
Informative Administrator Dashboard
Requirements
Server Requirement
PHP >= PHP 8.0
Appace/NGINX rewrite_module
OpenSSL PHP Extension
PDO PHP Extension
CURL PHP Extension
Fileinfo PHP Extension