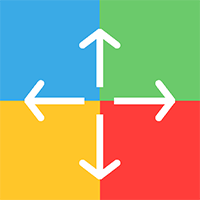 Swipe Tiles - Android Game Source Code
Become the Swipe Tile King! Swipe the Tiles , but you have only 60 seconds!
Overview
Become the Swipe Tile King! It`s simple but addictive.You will be a fantastic player if you reach 200 points in 60 seconds.
Features
★Android Studio project
★AdMob Interstitals
★Google  Analytics
★Google Play Highscores
★Google Play Achievements
★Creative Flat UI
Instructions
It is very easy game to reskin. We also offer support after purchase.