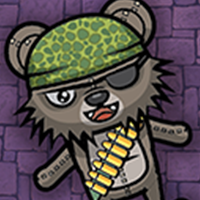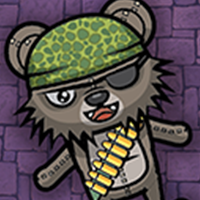 Zombie Bear Night Shooting Unity Project
Zombie Bear Night Shooting Unity Project
Zombie Bear Night Shooting Unity Complete Project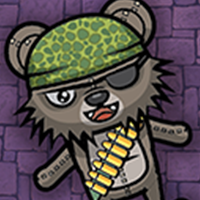 Zombie Bear Night Shooting Unity Project
Zombie Bear Night Shooting Unity Complete Project
Overview
There are a lot of zombie bears, they're trying to get into the
castle, help  Teddy Bear  kill them, using machine guns and grenades.
You  can earn extra money by shooting ghost bears, using the money to
buy  more bullets and grenades.
Teddy Bear Castle Defense is shooting and defense game.
Each
level you've been finish, you can upgrade the gun or amore... to more 
powerfull. Now shooting all t he zombie bears with our Teddy.  This game
have Admob, Unity Reward video to get money.  Easy to rekin.
This project using Unity 5.6.1 or above.


Features
FEATURE:
- Admob Ads, Unity Ads, reward video .
- Easy to add new levels with level editor.
- 30 levels and more to finish this mission.
- Easy  add more levels.
- 6 zombies bear character and more...
- 11 weapons and more...
- Easy to control and play this game.
- Silky skilful gameplay.
- Beauty 2D cartoon game graphic.
- Admob interstitial is intergrated to earn money.
- Unity Reward video to earn money.
- Easy to reskin.
- Clean Code.


Requirements
Zombie Bear Night Shooting require Unity 5.6.1 or above.

Instructions
Zombie Bear Night Shooting Game have a full documentation on how to setup and
reskin the game, it's very easy to reskin and custom this game. However,
if you still need some help, feel free to ask in the comments section