Bridges YEAH - Unity3d Android iOS Source Code
Stick hero style game which uses Unity3D as game engine. Build for Android and iOS. Also Includes social sharing.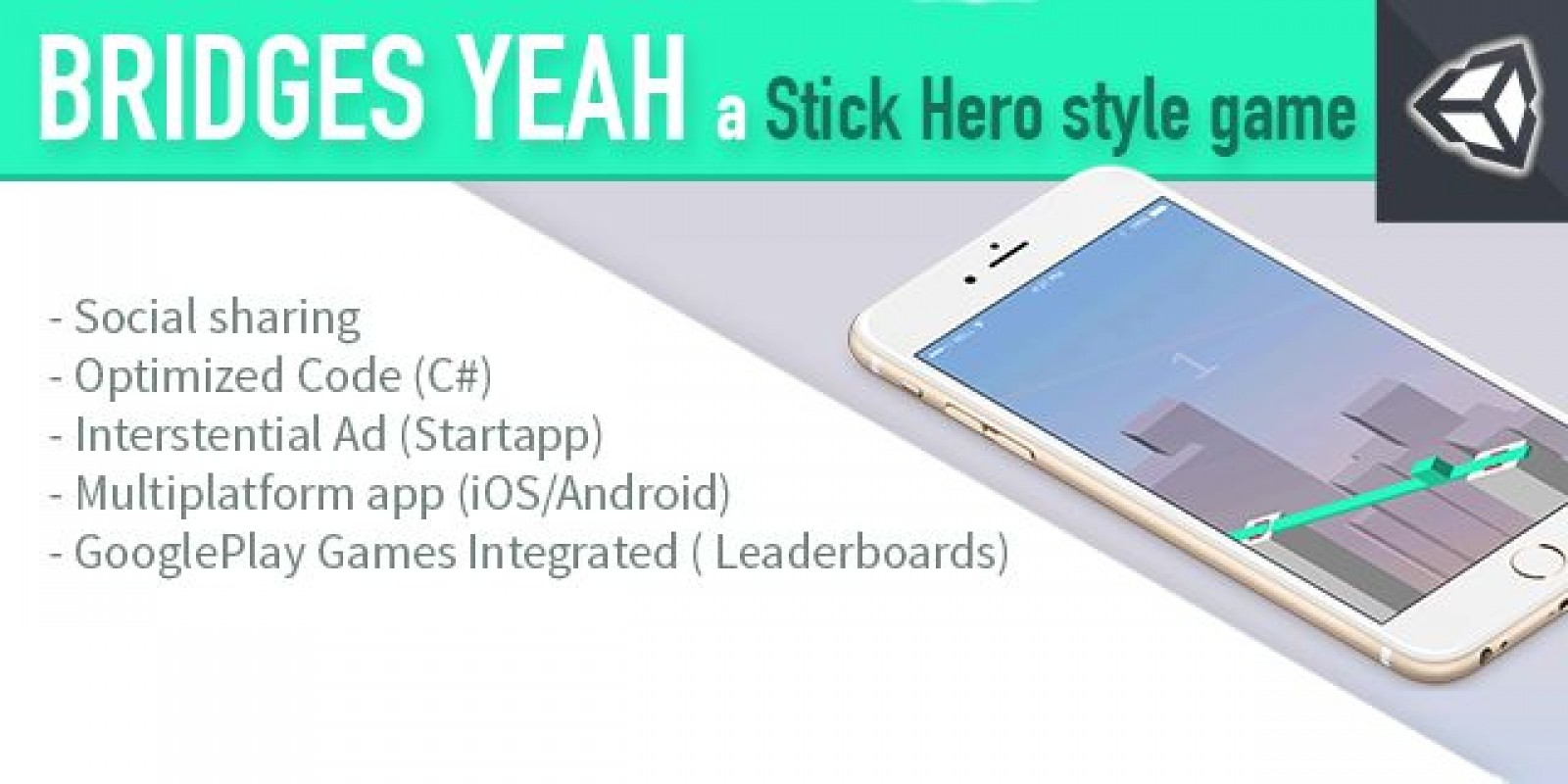 Overview
Description
I sell source code my game "Bridges YEAH" for Reskin.

This game has addictive gameplay. Customer need only hold his finger on screen to start build bridge. As soon as he release it, bridge will be placed. But he loses If bridge is too small or too large.
Features
Unlimited Reskin Potential
Optimized Code (C#)
Ads Installed: Startapp
Multiplatform (android,iOs universal)
Leaderboards (Google play service) You should type in your Leaderboard ID
Social sharing ( via installed apps )
Instructions
If you know how to use unity, it's work will be easy for you.  I have used  C#  in this project. My code is easy for understanding.
You have got full rights to modify the code BUT you must change game's resources (icon, sounds etc) before uploading it to Google play or AppStore. ?You are not authorised to resell the source code.
Here is link to instructions:http://kiyanov.com/bridges_how_to.pdf
I can provide support for 1 week via email.