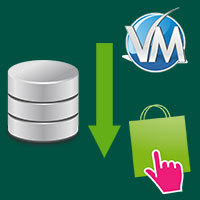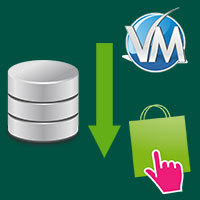 Database Migration from Virtuemart to PrestaShop
Database Migration from Virtuemart to PrestaShop
Helpful tool to move all kinds of data to a new Prestashop ecommerce sites.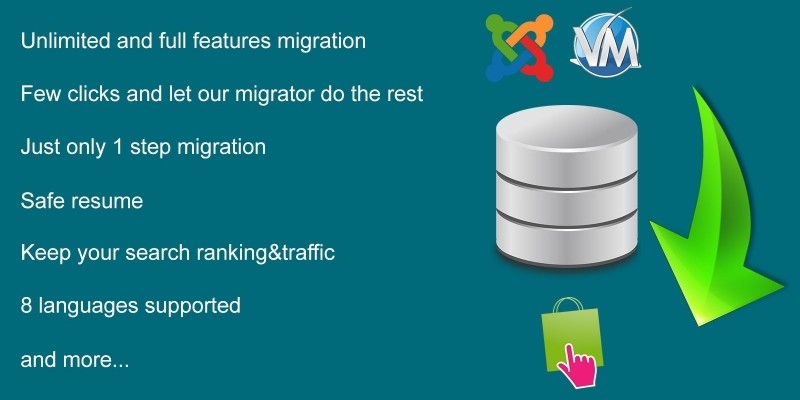 Overview
According to our latest survey on over 1500 ecommerce websites whose
content is managed by Virtuemart system, we come to a conclusion that
over 62% complained about too many new updates available for Virtuemart
which causes trouble for them to follow and update their sites. Besides,
44% of these websites owners would like to change their CMS from
Virtuemart to Prestashop.
Currently on the market there are also some extensions to allow do migrate from Virtuemart to Prestashop. But the cost is quite high and limited to the amount of data, also not easy to implement.
With our plugin, you can migrate unlimited amount of data, and with just 1 page, it's very simple to do your job.
A few clicks then enjoy a cup of coffee and work done.
Version: 1.0 Last updated: 2015, May 26
Compatible with Virtuemart 2.x, Virtuemart 3.x, Joomla 2.x, Joomla 3.x, Prestashop 1.x
Browsers: IE8, IE9, IE10, IE11, Firefox, Safari, Opera, Chrome
Features
Products Migration

Product name
Product short description
Product description
Link rewrite
Meta description
Meta keywords
Meta title
Base price
Sale price
Product width, height, lenght, weight
Date created
Product images

Categories Migration

Category name
Category description
Link rewrite
Meta description
Meta keywords
Meta title
Date created

Users Migration

Company name.
First name. 
Last name. 
Email. 
Password. 
Security key. 
Address 1. 
Address 2.
Zipcode. 
City. 
Phone. 
Date created.

Tax Migration
Orders Migration

Order number.
Order status. 
Payment method. 
Order total. 
Order toal before tax. 
Products total. 
Shipment fee. 
Date created. 
Delivery date. 
Product items.

Manufactures Migration
Shipments method Migration
Currencies Migration

Currency name.
ISO code. 
ISO code number. 
Symbol. 
Conversion rate.

Coupons Migration

Coupon name.
Coupon code. 
Apply date. 
End date. 
Apply minimum. 
Percent discount. 
Amount discount. 
Date created.