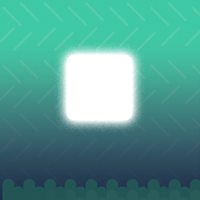 Stacker Pro - Buildbox Game Template
AAA+ High Quality Game. Insanely addictive with amazing graphics.
Overview
Stacker PRO is created with love by us.  This game is extremely easy to reskin !
Features
Leaderboard system integrated
Remove Ads button and Restore Purchase button integrated
Share button integrated
Sound on/off button integrated
Game is completed and is ready to be reskinned! 
Requirements
Note: You must have the latest version of buildbox (2.3.1) in order to open the BBDOC file.
PURCHASE INCLUDES THE FOLLOWING:
 BUILDBOX FILE (BBDOC) 
 ANDROID / IOS SOURCE CODE WILL BE SENT TO YOUR EMAIL IF REQUESTED (FREE)
 BUILDBOX / IOS DOCUMENTATION (PDF)
 ECLIPSE / ANDROID DOCUMENTATION (PDF)
Instructions
If you wish to reskin the game with Eclipse, open the Eclipse Documentation.
If you wish to reskin the game with Buildbox, open the Buildbox Documentation.
1- Documentations are very clear step by step. You can always contact us if you have any questions: ikodegames@gmail.com 

2- If you want us to reskin the game for you, you can get a price quote for that as well. Please contact us at: ikodegames@gmail.com  We have the best reskining package prices in the market!