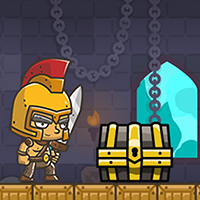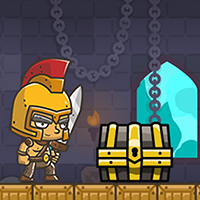 Knight Treasure - Unity Complete Project
Knight Treasure - Unity Complete Project
Knight Treasure Adventure Platformer Game - Unity Complete Project





Average rating of

3.0

based on

1

votes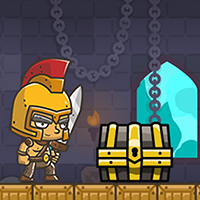 Knight Treasure - Unity Complete Project
Knight Treasure Adventure Platformer Game - Unity Complete Project





Average rating of

3.0
Overview
Buy Knight Treasure Adventure Platformer Game - Unity Complete Project.
Knight Treasure is amazing adventure game, help our Knight find the
way to go home by pass all levels in this game. Knight has to collect
the diamond, the door will open. Collect the coin on road to unlock more
character. Player can view Rewarded Video to earn more coins.
Knight
Treasure now have 10 levels, we'll update more levels, you can easily
add more level and custom the parameters of game, make this game more
attractive.
With 2D graphic and sprite, you can easily to reskin and make own game without coding and programming skills.
Features
Addicting game, simple to play, amazing Shooting game.
Android & iOS.
4 Hero with upgrade mode.
Easy to add and custom levels.
Level editor
Easy reskin.
Facebook SDK integrated.
Integrate Admob.
Rewarded Video with Unity Ads.
Clean code, full C# with comment.
Fun graphics.
Amazing sound track.
Collect coin.
10­­ levels and update more.
Instructions
In Documentation you can search detail information how reskin this
amazing How to reskin Knight Treasure Adventure Platformer Game for
Unity. It very easy. You need just to put your images in Assets/Image
folders with the same names like in the project (only .PNG format).
Reviews
Feb 11, 2020

Rating:

Code compiles and runs on latest Android, as long as you're using Unity 2017. Unity Ads and IAP do not work, presumably because they're using deprecated code. Messaged developer direct and posted on support tab here, but never heard anything back.