Google Maps - WordPress Plugin
Google Maps - WordPress Plugin
Most simple and effective tool for rapid creation of individual Google Map in posts and pages. With our Google Map you can provide
Google Maps - WordPress Plugin
Most simple and effective tool for rapid creation of individual Google Map in posts and pages. Wi...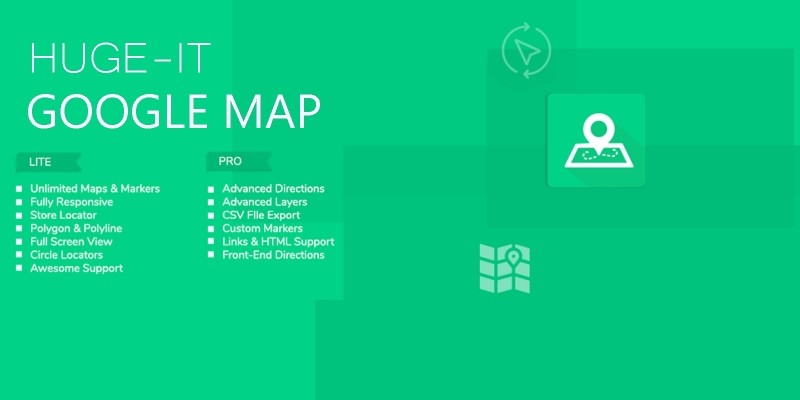 Overview
In Huge-IT Google Map plugin you can find more than 20 various map options which will make your Map better for you and your visitors.
Select colorful and bright marker from the big library of 44 markers in Maps Markers or upload your own. Choose the size and add the URL to it, so that users will be able to find the website connected with the marker easily.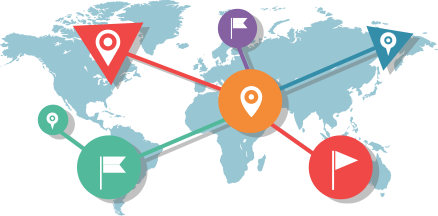 You will have 3 ways to designate areas. Put geometric shape with a polygon, outline the route with the polyline and the circle to designate round areas.
There are different types of road layers that you can use on you map. This comprehensive street map includes Traffic Layer, Bicycling Layer, Transit Layer.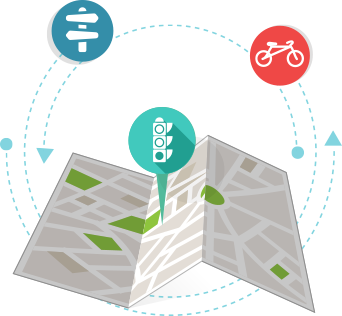 We included a huge repository of different styles for Google Map aimed towards web designers and developers. Which you can customize yourself.
CSV file exporting makes it easy to export data, creates a CSV file of the objects that you submit.
Features
Over 20 Map Options
44 Marker Styles
Polygones Polylines Circles
Road Layers
Map Styling
CSV Export
Instructions
Step 1 Download the ZIP file
Step 2 Upload the Zip on WordPress
Step 3 Clear Cache files
Step 4 Start Creating Your Map