Basket Ball Game Skin Pack 1
Basket Ball Game Skin Pack 1
Amazing Basket Ball Game UI Pack
Basket Ball Game Skin Pack 1
Amazing Basket Ball Game UI Pack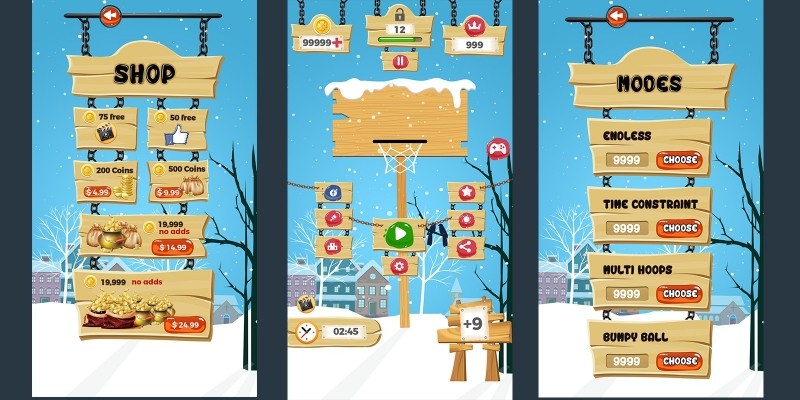 Overview
✦ Beautiful UI Pack for your next awesome 2D or 3D Basket Ball Thrilling game.  
Features
This Package includes:
✦ Tons of different UI assets like progress bar, panels, buttons, scroll bar, toggle buttons etc, and also animations.
✦ Sprite Sheet is provided in High Resolution.
✦ Custom design Request are always welcomed. 
Instructions
Help and support is always available from a very friendly Developer.
If you like it, please take a minute out and Rate our Asset. It's very important for us.